Sneak Some Mazel into Your Next Celebration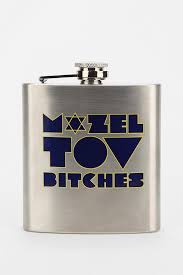 And make sure you always have some Manischewitz on hand with this flask! Weddings, Bar Mitzvahs, parties … turn any occasion into a celebration with this Mazel Tov Bitches flask from Urban Outfitters: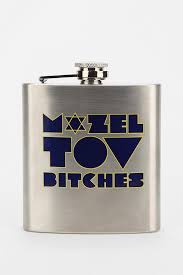 Stainless steel, hand wash.
Holds 6 ounces of whatever you'd like. Measures 3.75 x 4.25 x 1, so it fits anywhere.
Other guests not appreciative? More for you, bitches!