Show the World Your Love … Or Keep it to Yourself
Who doesn't love Hanukkah? Put these on and get yourself – and others – into the holiday spirit!
If it's all about the chocolate for you, show everybody your true feelings with this comfy "I Love Hanukkah Gelt" tracksuit from Cafe Press: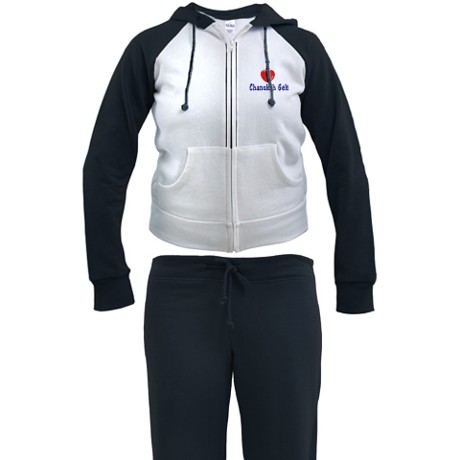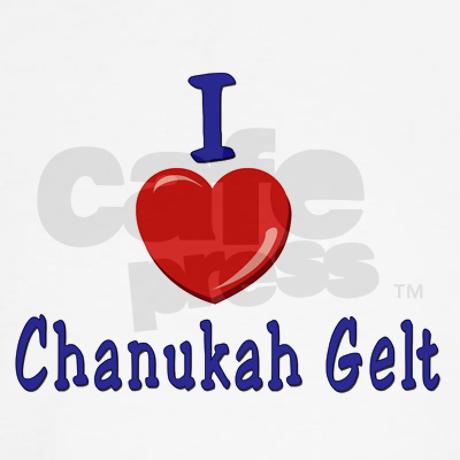 100% cotton, sizes small through extra-large.
If you're a more private person, keep your excitement to yourself (or maybe just a special other) with this "I Love Hanukkah" thong: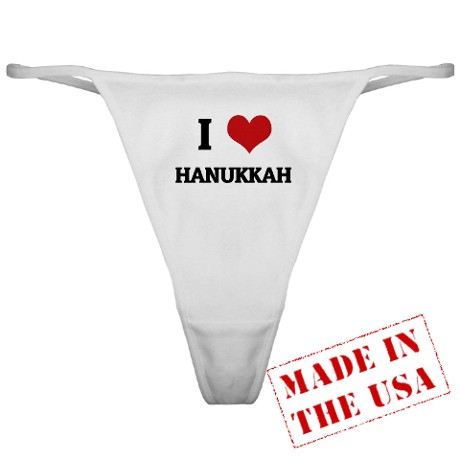 Only you'll know that there's a Hanukkah party in your pants!
Sizes small through large, ultra-fine cotton.
If you know a guy who really enjoys Hanukkah, get him this great This Guy Loves Hanukkah T-Shirt
as a gift this year. You will light up his Festival of Lights for sure.
Sizes S – XXXXL, so he can enjoy all of the latkes and doughtnuts that he wants!
Find these items and more at our As Seen on Jewitup Store!