Hanukkah will be here this year before you know it – it begins on November 27th. Make sure you're prepared! Here are some of our fave picks for menorahs this year:
The Manzanita Candelabra from West Elm: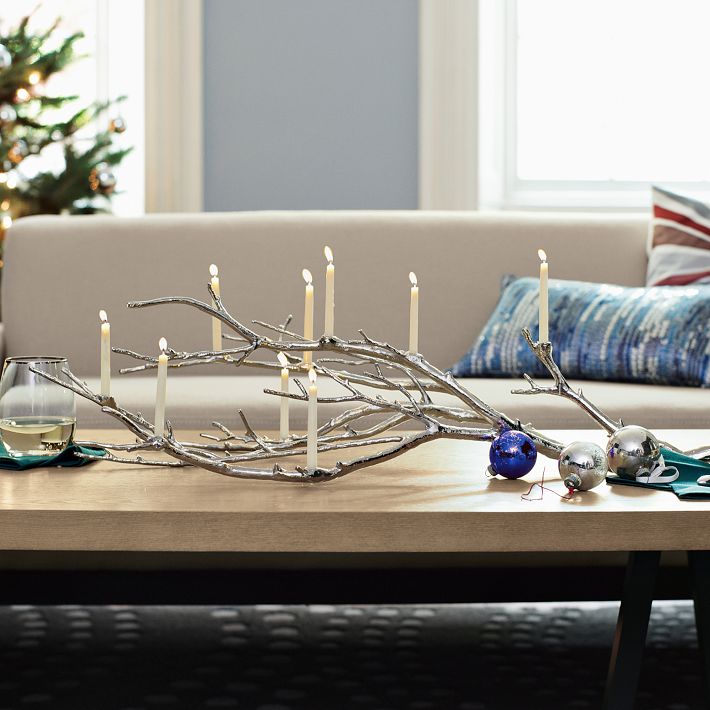 It holds nine mini taper candles so it can be used as a menorah, but looks so cool that you'll want to display it all year long.
Our OCD tendencies are loving this Yair Emanuel Candle Storage Menorah. It has 44 holes to store all of the candles you'll need for Hanukkah, plus candleholders along the top. Decorative and organizational all in one!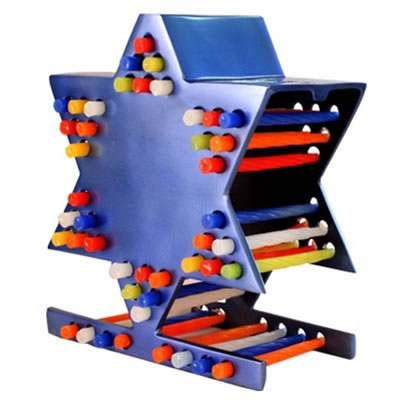 This magnetic travel menorah is fabulous for when you're on the go: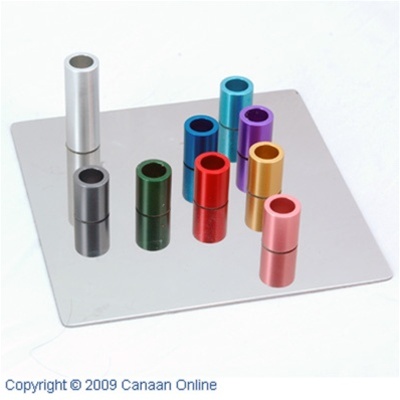 You can take it anywhere, just use the candle holders that you need each night and don't worry about losing pieces.
If you know some newlyweds or need a wedding gift, Tamara Baskin makes a gorgeous glass Chuppah Menorah:
Visit her website at TamaraBaskin.com for more beautiful pieces including art glass dreidels, mezuzot and seder plates.
For pure luxury, the Jay Strongwater Solomon Floral and Vine Menorah is just stunning.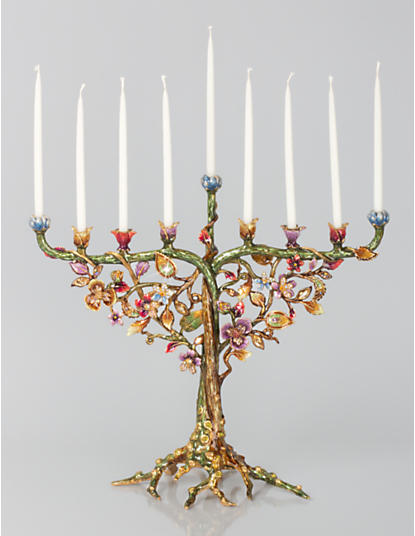 It is almost too beautiful to use; keep it away from little hands!
Instead, let them light these fun kids' menorahs:
They'll love seeing their name in lights with these Personalized Children's Block Menorahs: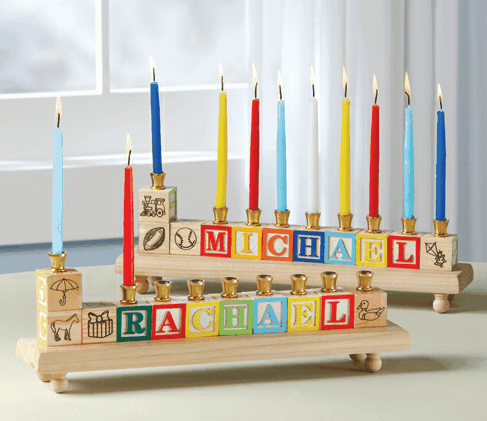 They'll have a blast designing their own Building Block Menorah
:
Put your family in the spotlight with this Picture Frame menorah from Menorahs.com: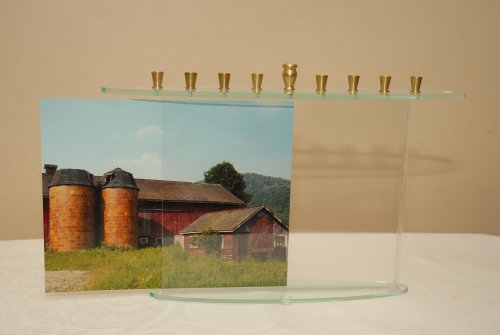 Use pictures of your kids, your pets, a special trip – it holds two 8 x 10 pictures back-to-back.
For more Hanukkah ideas, check out our Pinterest Boards for Hanukkah and Menorahs: