Rock and Roll All Night with a Music-Themed Party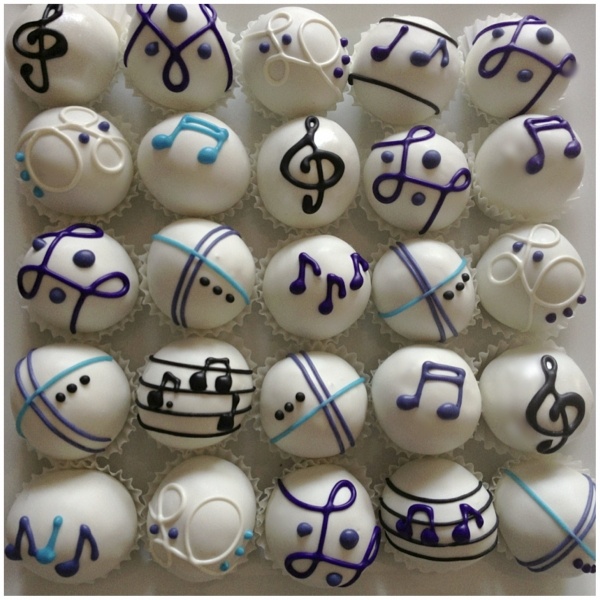 Music and rock-themed Bar and Bat Mitzvahs offer lots of ways to incorporate your interests into your event. Whether you play an instrument, sing, or just love music, there are so many great ways to showcase your theme.
To start, give your guests advance notice of both your date and theme with these cool rock star save-the-date postcards from Zazzle: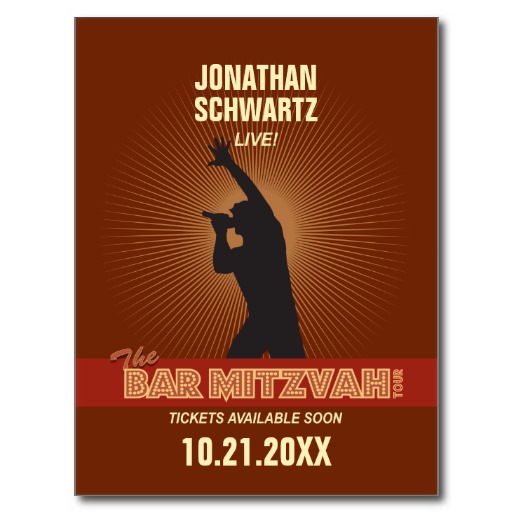 And create a custom logo for your event like this music-themed logo from Cutie Patootie Creations: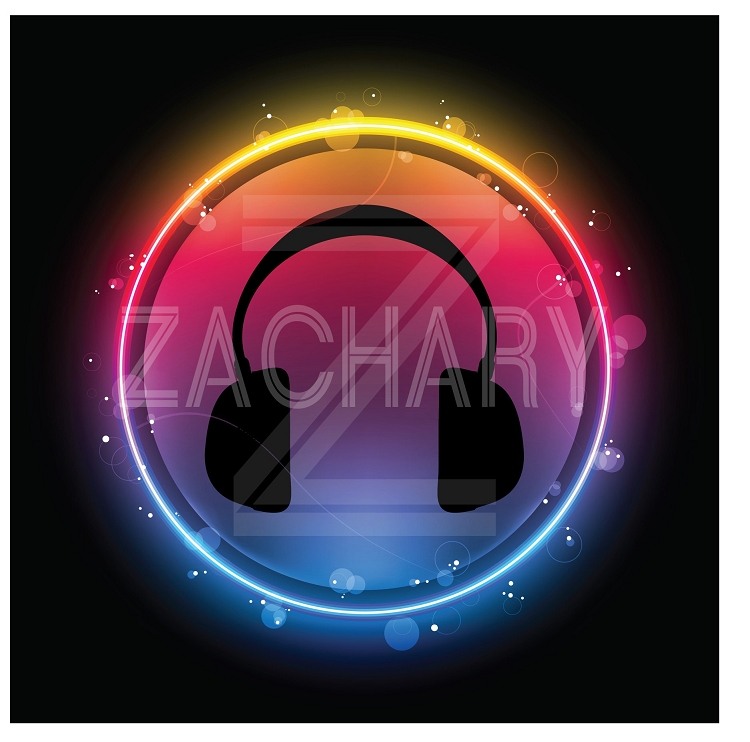 Then send your guests this cool "VIP Pass" invitation from Invitation Consultants: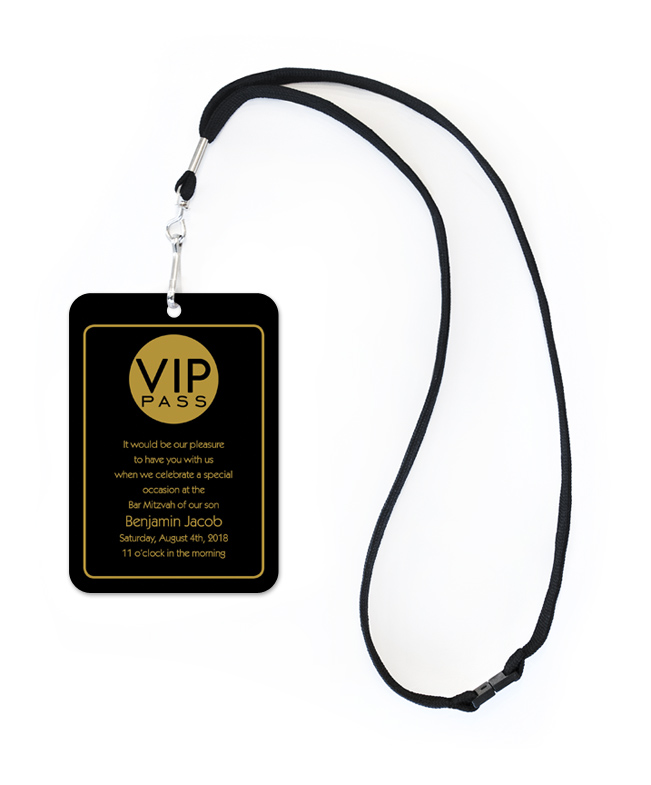 Here is another style of invitation for a rock-themed event from Cutie Patootie Creations: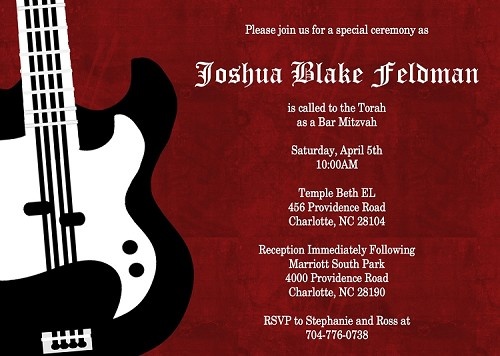 This great bar mitzvah "record" invitation is from Serendipity Beyond Design: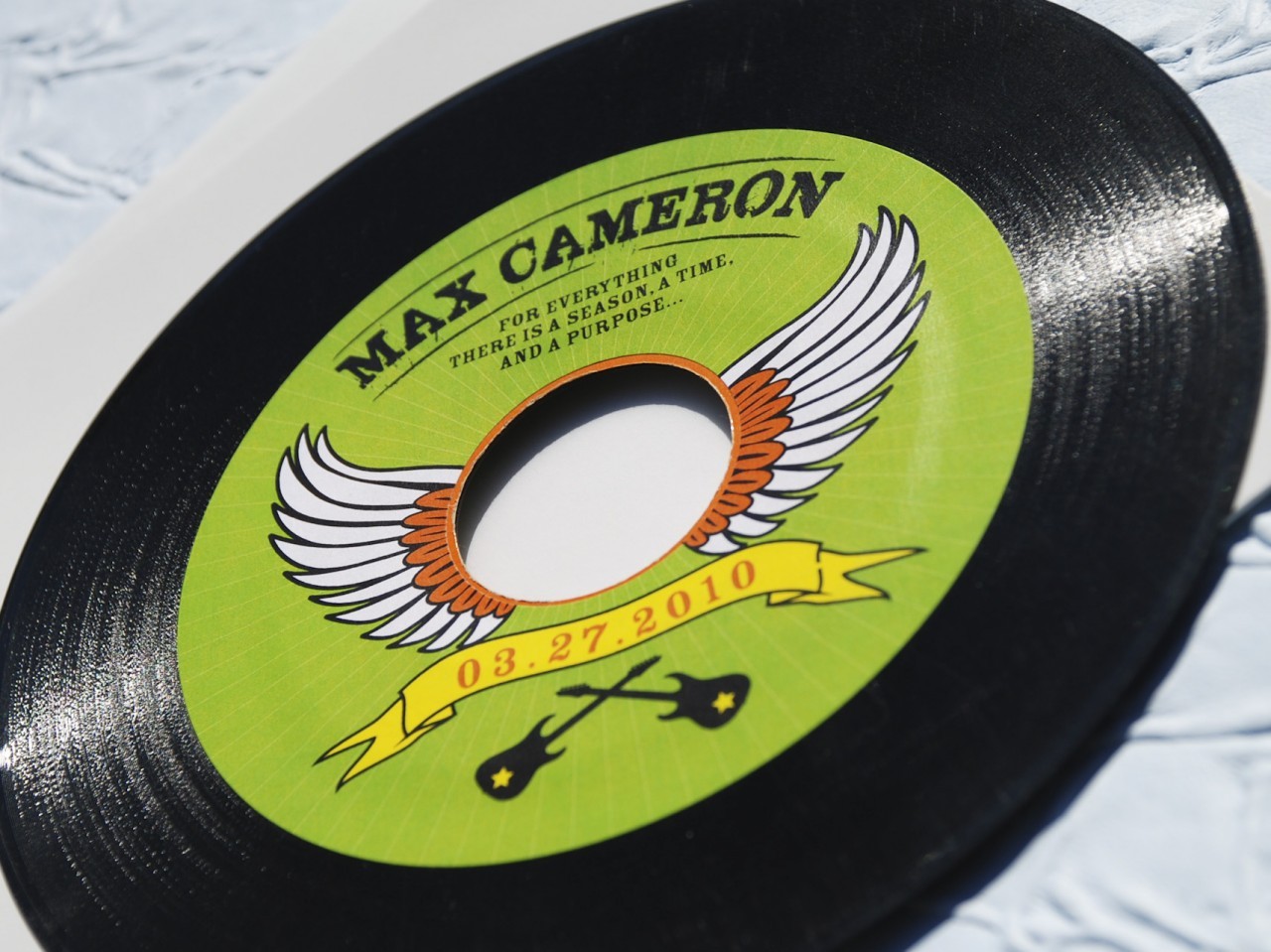 Don't forget custom stamps to coordinate with your invitations! You can find them on Stamps.com and Zazzle, like the one below: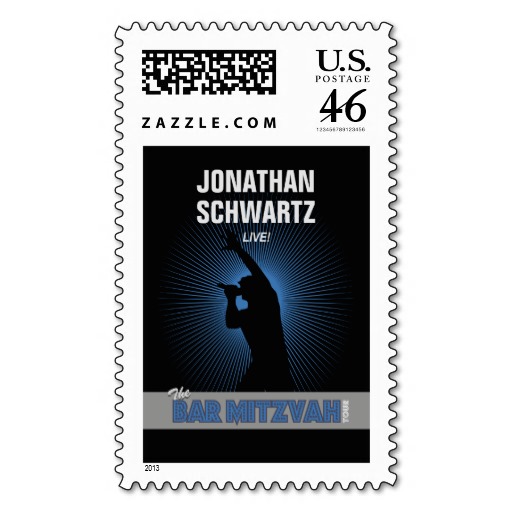 Offer your guests music-themed yarmulkes for your service, like these available on Etsy: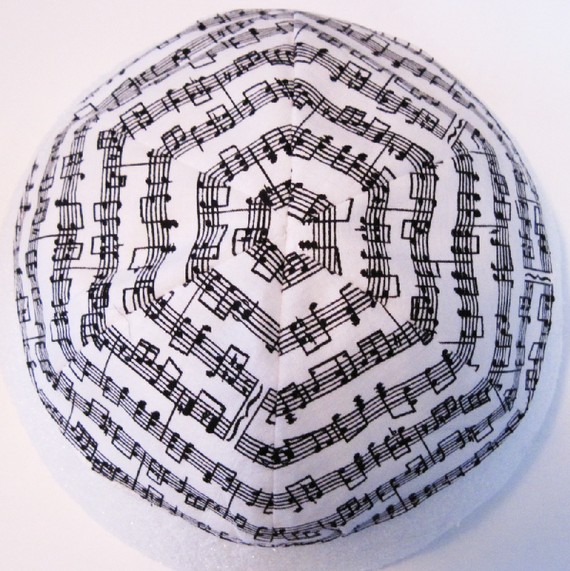 Or these from A1 Skullcap Co.: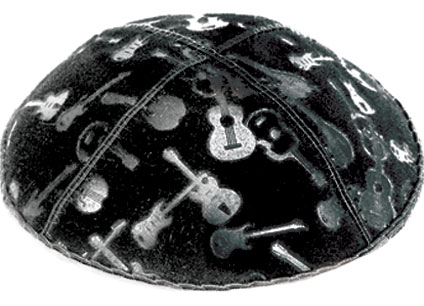 Check out these great guitar "pick" escort cards from Guitar Centerpieces: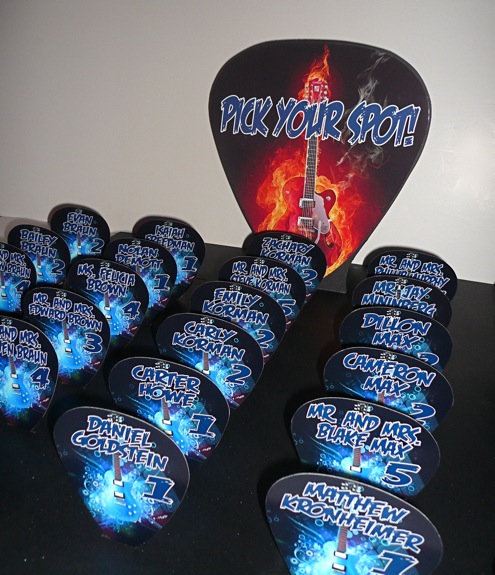 Use personalized discs for your table numbers like these from Kristin Newman Designs: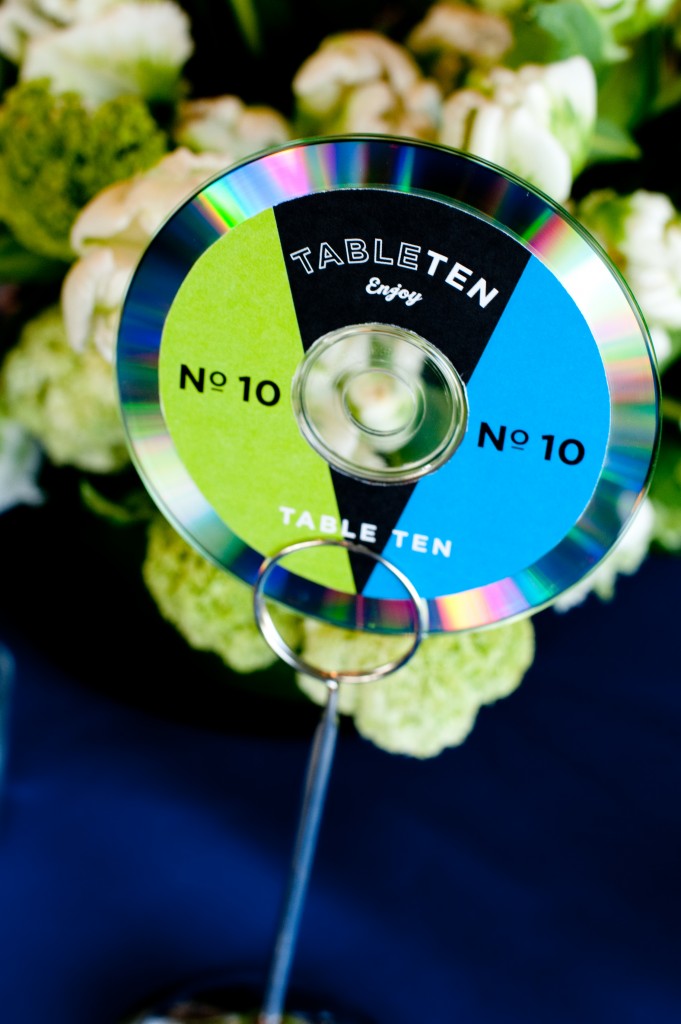 Here is a cool rock-themed centerpiece from Guitar Centerpieces: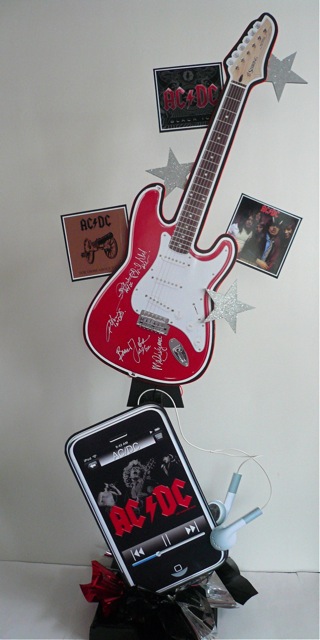 Check out this great retro "cassette tape" centerpiece, available on Etsy: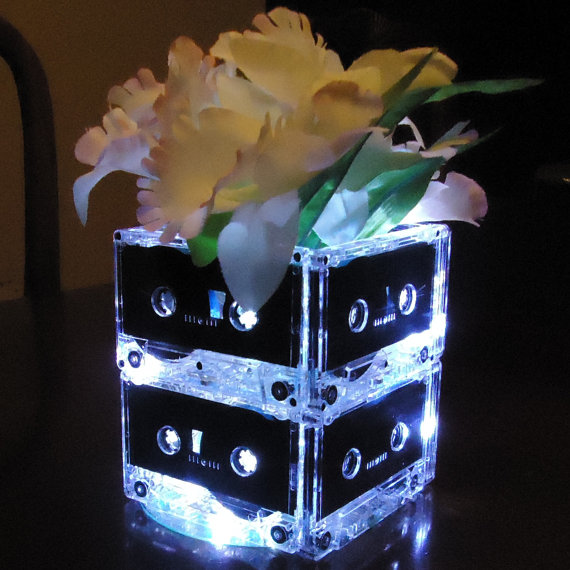 Print your menu on vintage record labels like these featured on The Daily Meal: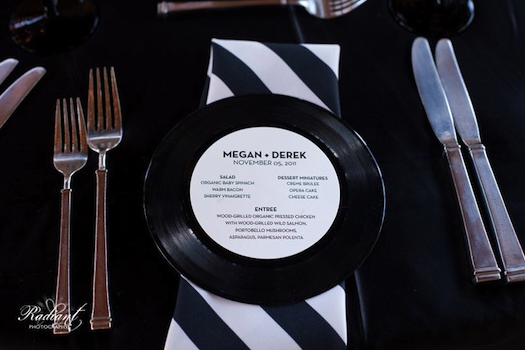 For your decor, Zazzle makes personalized "rock star" posters in several sizes that you can hang around your event space: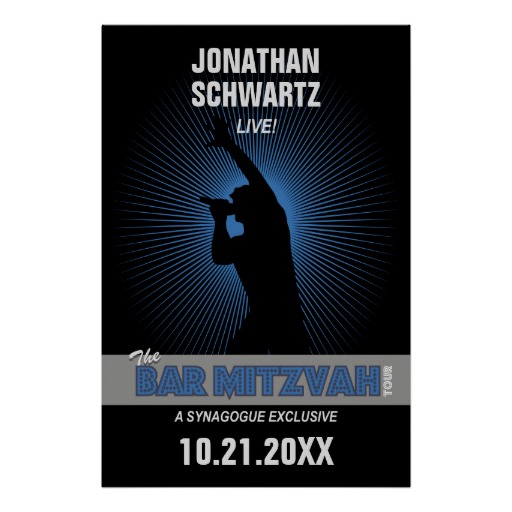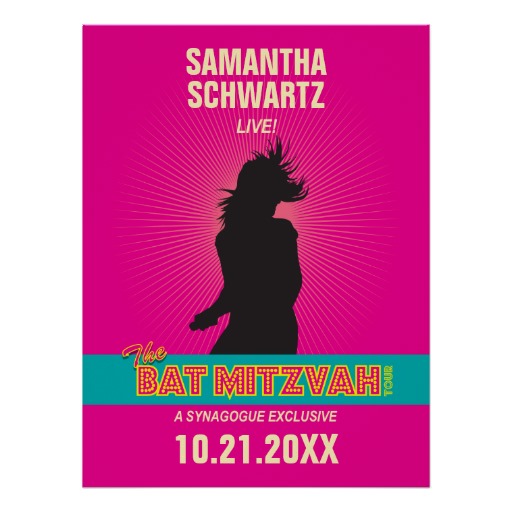 You can also use a framed poster as a sign-in board.
For dessert, this great music-themed cake is from the Pink Cake Box: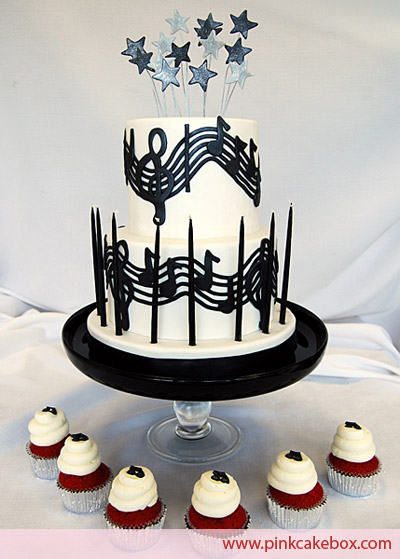 And here is a guitar-shaped cake from Simply Sweets: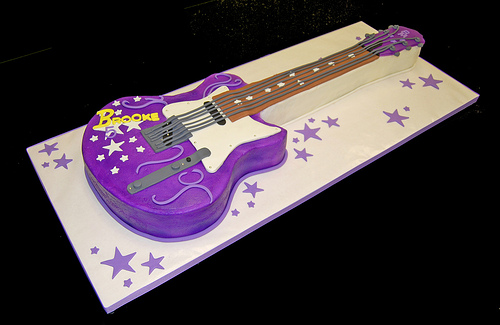 You can also offer music-themed cake balls like these from Bite-Size Bakery: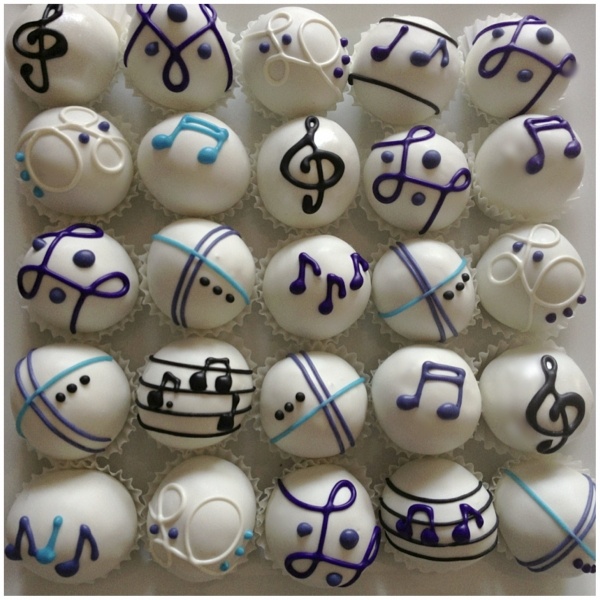 For party favors, give your guests personalized grippy socks like these from Diva Entertains: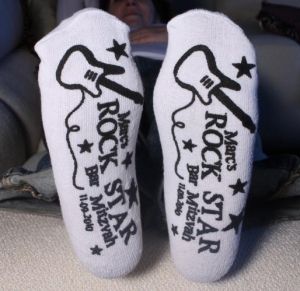 Or give portable speakers from It's My Mitzvah as favors: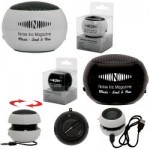 They can be personalized and are compatible with cell phones, mp3 players, laptops, and any device with a 3.5 mm jack.
Guitar Centerpieces offers several cool sign-in board options, such as these: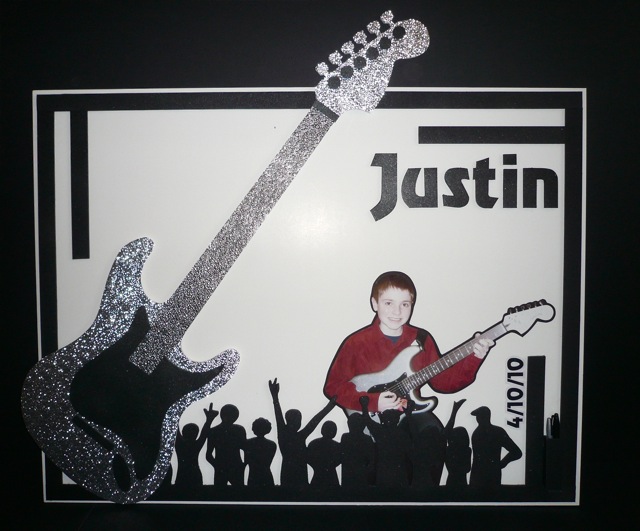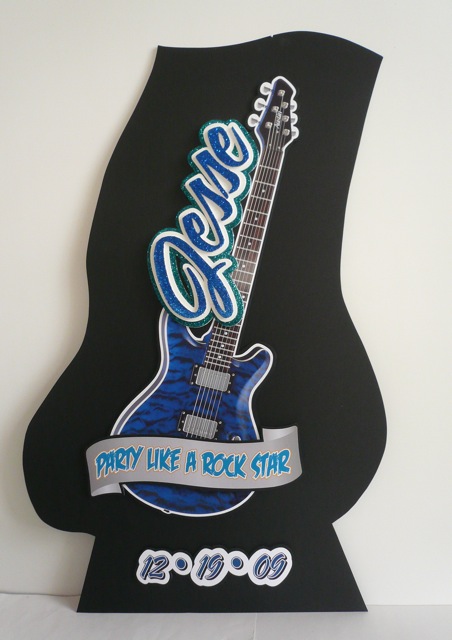 Or have your guests sign a real guitar!
Send your guests home with personalized chocolate "Rock Hero" cds or guitar cookies from Cool Party Favors.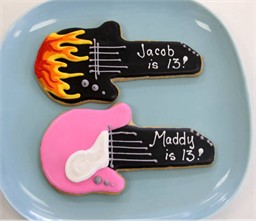 Rock on!
For more ideas, visit our Pinterest Board for Music and Rock and Roll Themed Bar and Bat Mitzvah Ideas.