Here is a fun treat to make for Purim from Kveller, the Jewish parenting website. This colorful popcorn would be great to serve at a Purim party or to wrap up and give out as mishloach manot.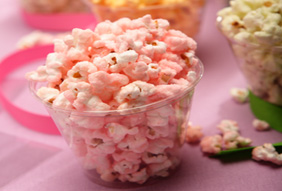 By Leah Schapira
This article is reprinted with permission from Kveller.
When you're planning a party (for Purim or for any day), it's always extra special to coordinate your colors. Colored popcorn is a perfect way to bring your whole party scheme together. And for Purim, colored popcorn is a great snack to give out in your mishloach manot (goody bags).
Once you know how to create your own colors, the possibilities are endless. My sister-in-law dressed up her baby as a yellow smile and handed out buckets of yellow popcorn for Purim. If your 5-year-old insists on dressing as a policeman, blue popcorn is the perfect choice. And just because this is a great Purim treat doesn't mean it doesn't work year-round for other occasions. Colorful popcorn is always exciting! Pink or blue for a baby shower, green for your garden party…the rainbow is yours to create.
Colorful popcorn is fun to prepare and even more fun to eat. If you plan on buying popcorn to prepare this recipe, be sure to purchase only white popcorn. Yellow popcorn is already artificially flavored and the pink or blue colors will be off (the orange popcorn, though, will work fine).
For the recipe for Colorful Purim Popcorn, click here to be directed to Kveller.
We at Jew it Up love this colorful popcorn (and any other small treats) packed in these Clear Takeout Boxes
from Amazon: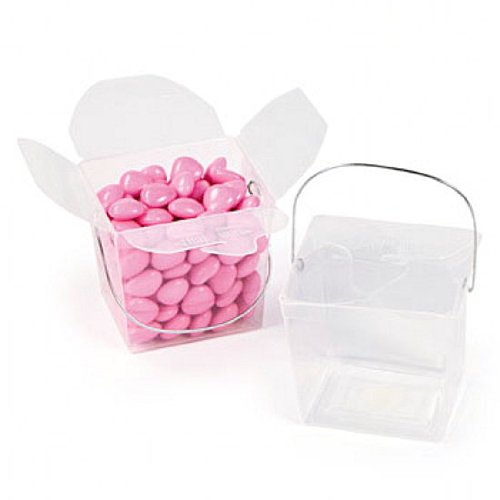 Or match the color of your container to your popcorn with these Gloss Pink Mini Take Out Favor Boxes
: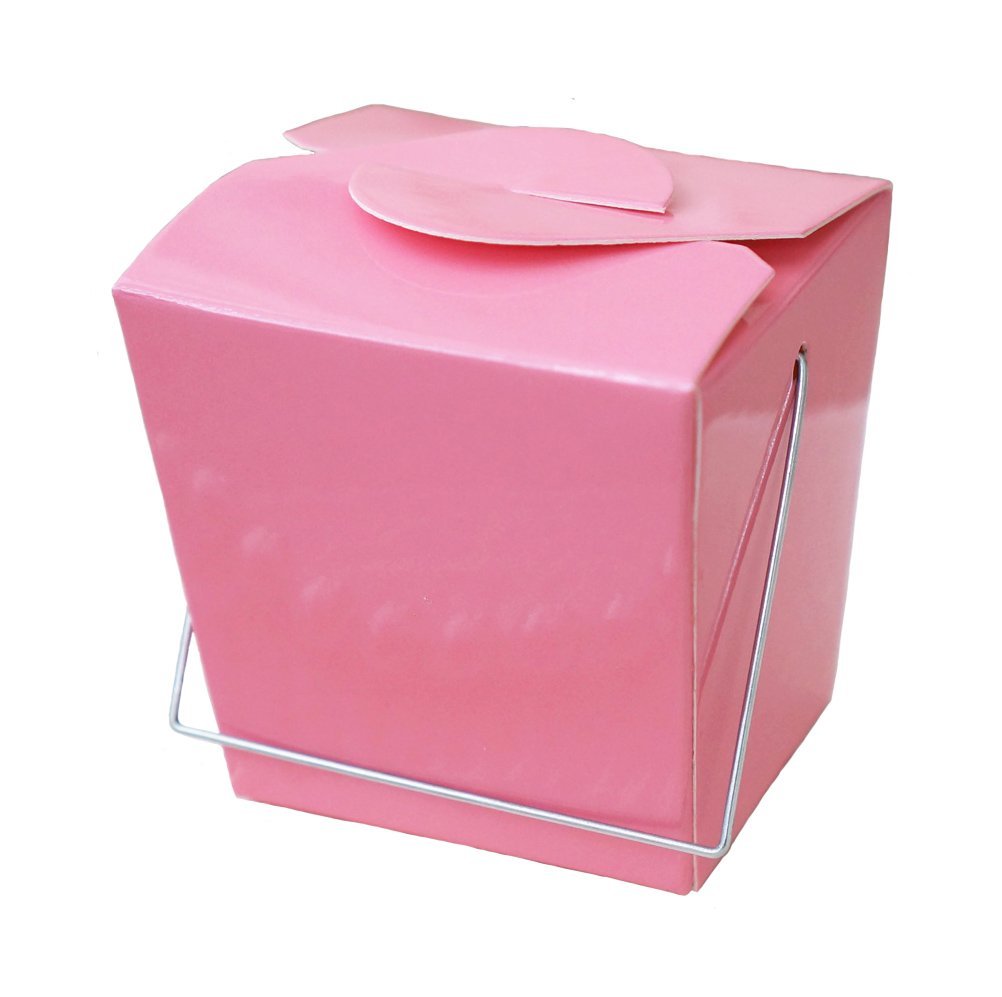 These boxes are available in many other colors.
And we love popcorn or other treats packed in these adorable Mini Metal Buckets
: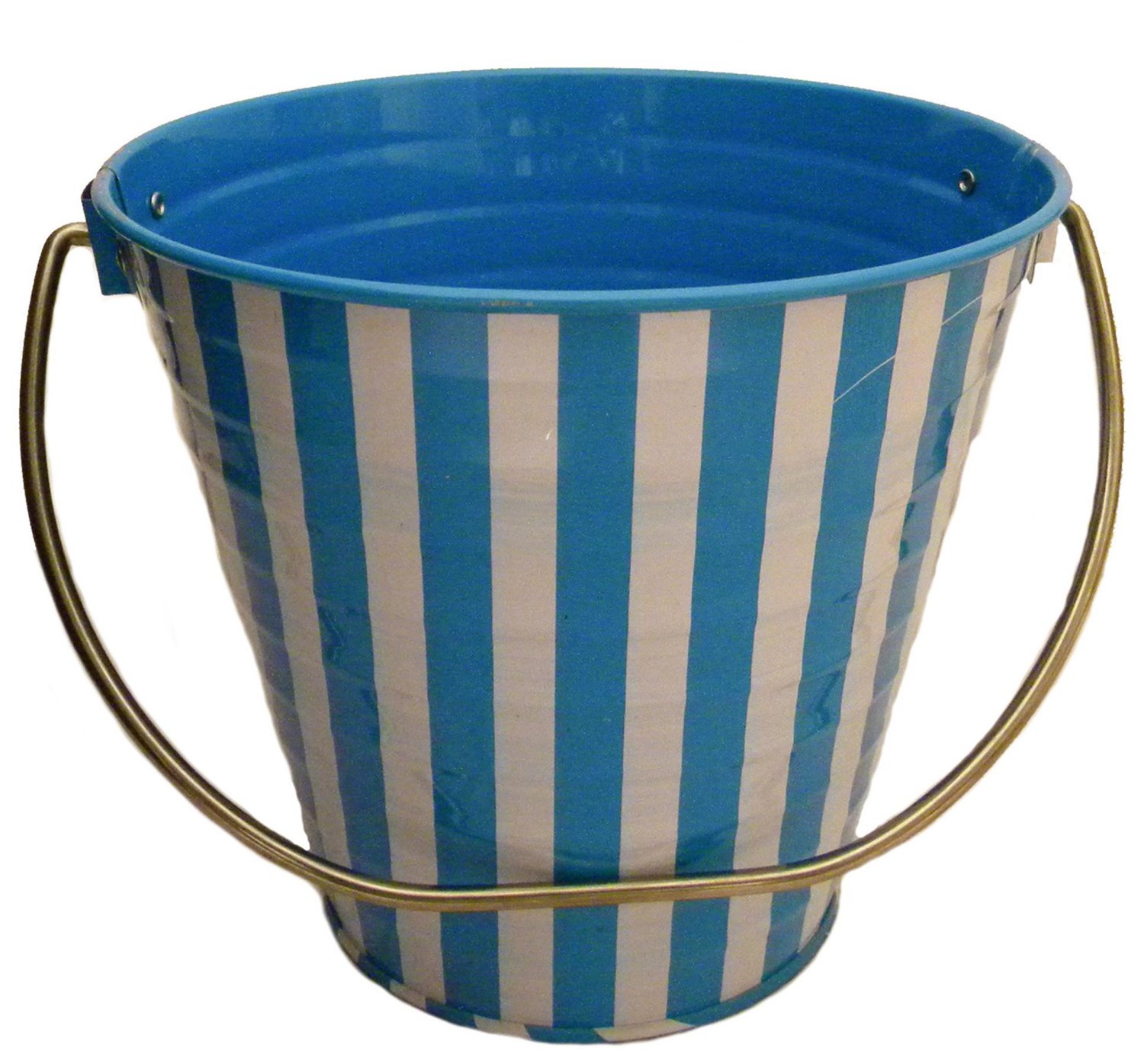 They are available in several different colors, patterns, and sizes. Wrap your filled buckets with cellophane and tie with a coordinating ribbon. They will be almost too pretty to eat!