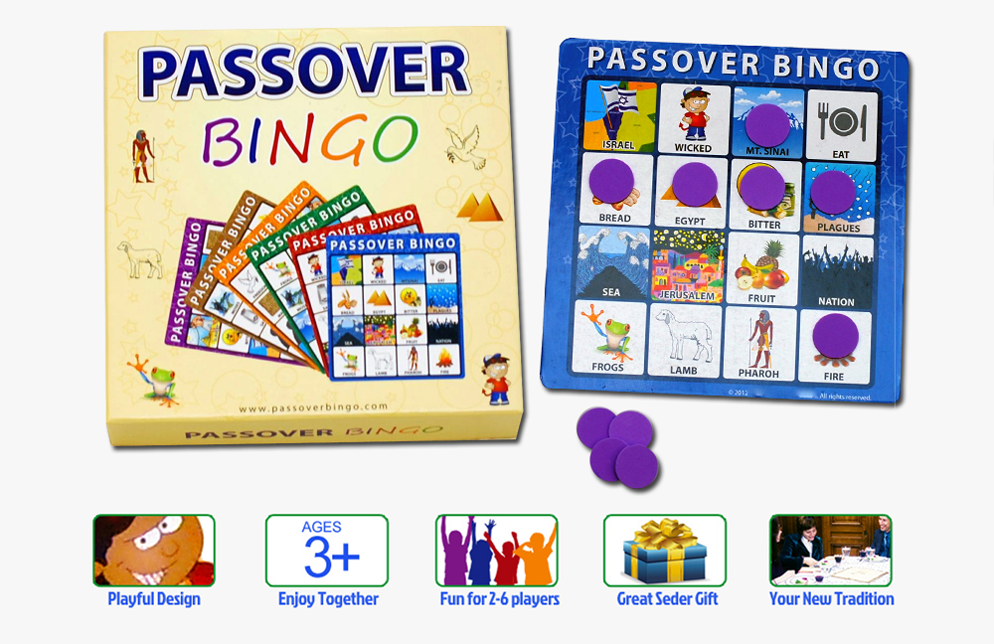 Keep the kids' attention – and keep them entertained at the same time – during the Seder with this Passover Bingo game.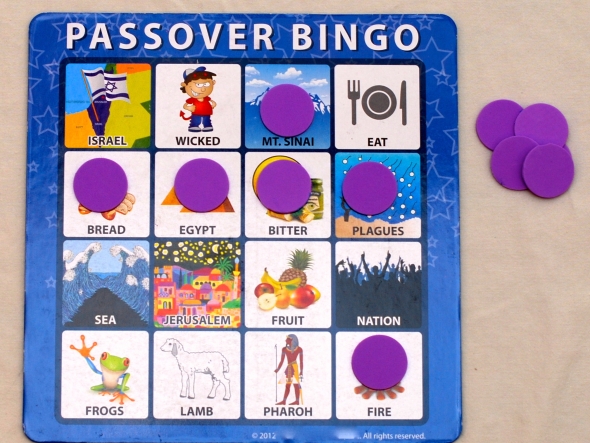 This fun game makes Seders more engaging for everyone. Each square contains a word from the Haggadah with a picture for easy identification. Both kids and adults will be motivated to follow along and pay close attention to the story of Exodus.
This game makes a great hostess gift to bring to a Seder, or provide one for your own Seder. It will make learning – and waiting – more enjoyable for everyone!