Our Favorite Seder Plates for Passover
There are so many beautiful seder plates available today, in every style from modern to very traditional. Find one to match any style of decor and to coordinate with your existing tableware, or get a standout piece that doubles as art and can be displayed year-round.
Here is a list of our favorites: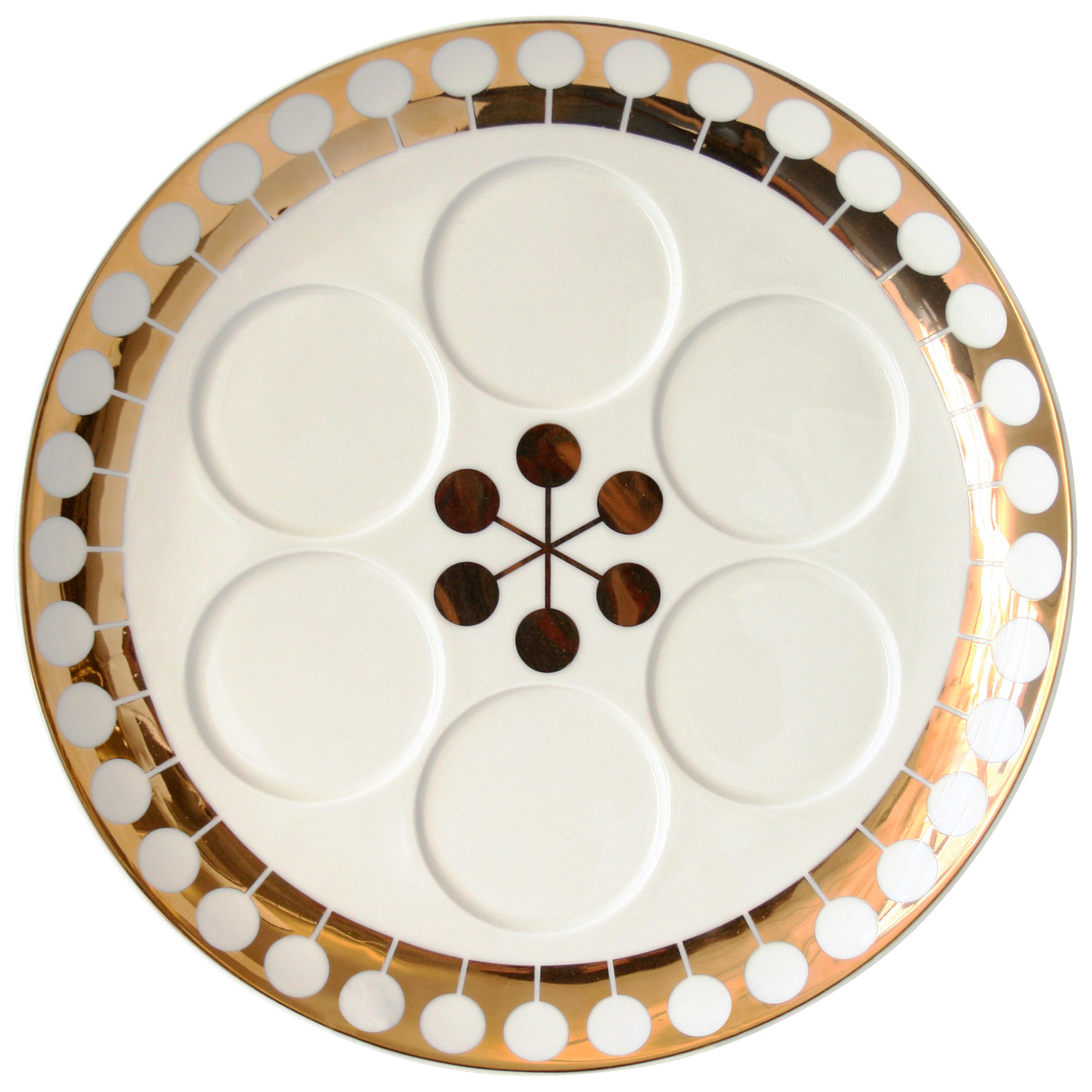 This would be very cool with contemporary decor, or to coordinate with other gold-accented pieces. Porcelain with gold accents, dishwasher safe.
Measures 13.25 inches in diameter.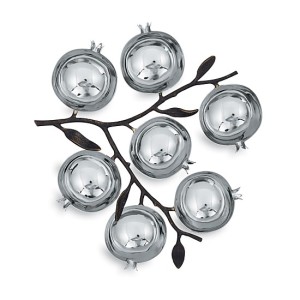 Made from stainless steel with oxidized bronze stems. This seder plate has seven bowls; the additional bowl is for an orange, which has come to symbolize the inclusion of marginalized Jews.
This piece could also double as a serving piece for appetizers; fill the bowls with nuts, olives, dried fruit or candy.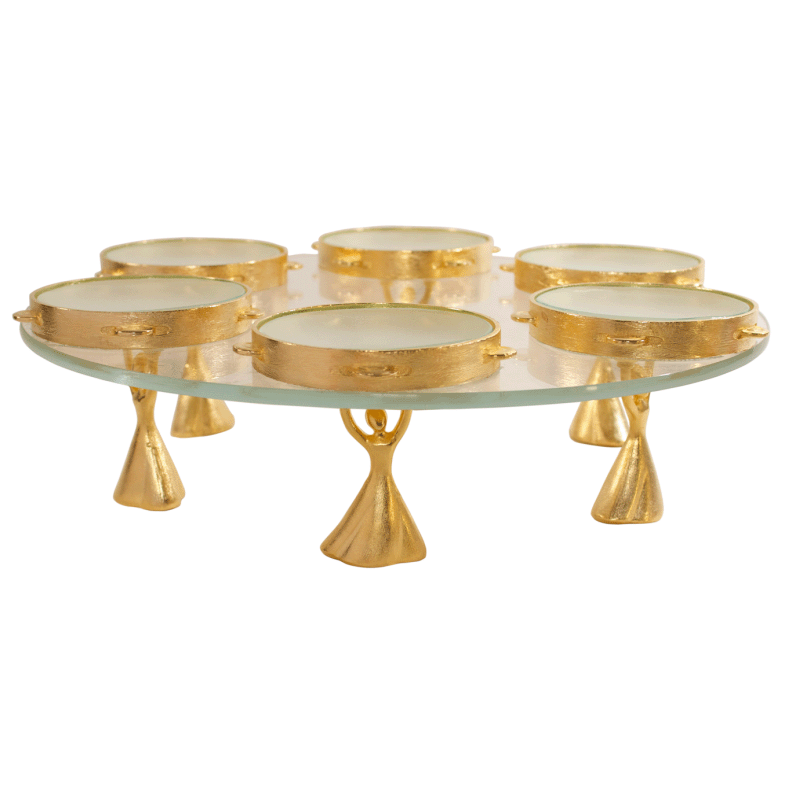 This design features six women holding up a glass seder plate topped with six tambourines. Each tambourine holds a small plate for one of the seder items. Glass, with metallic elements cast in fine pewter and plated in gold.
Measures 13 inches in diameter.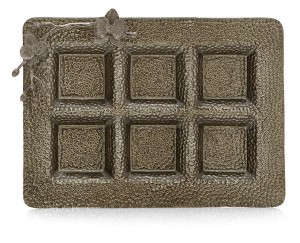 Glass with black nickel plate. Hand wash.
As with the pomegranate seder plate above, this gorgeous piece can be used year-round for appetizers or serving condiments.
Measures 9 1/2″ x 13″.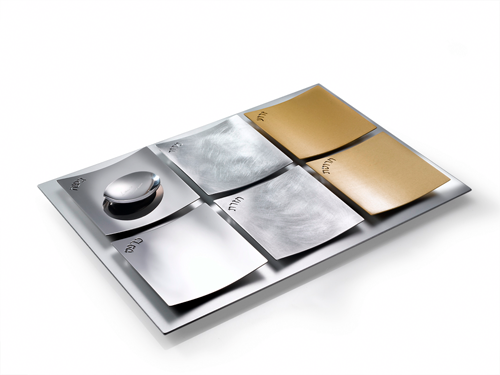 Inspired by the curves of the Sinai desert dunes reminding us of the exile from Egypt. Crafted from stainless steel and anodized aluminum, also available in stainless steel.
Measures 13″ x 9″, each tray is 4″ square.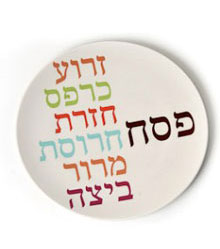 The hebrew word for Passover, "Pesach," is written on the right side, while the left lists the items needed on the Seder plate in brightly colored lettering.
Ceramic, 13″ in diameter.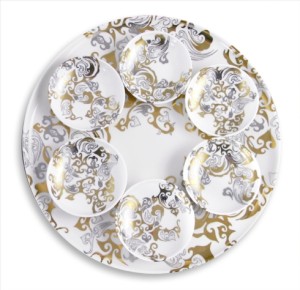 From the Karma dinnerware and serving collection by Caskata. Hand-decorated porcelain with 23 karat gold and platinum.
Measures 12.25″ diameter; small plates 4″ round.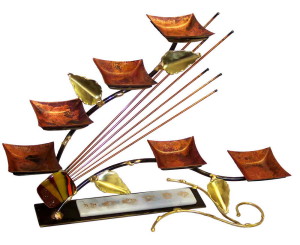 Handcrafted of brass, copper and glass. A beautiful piece to display year-round.
Measures 12″ tall x 6.5″ wide x 13″ long.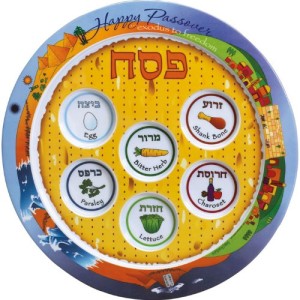 Unbreakable and with pictures and translations of seder items, so perfect for the kids' table. Dishwasher safe.
Measures 12″ x 12″ x 3/4″
For more ideas, see our Pinterest Board for Passover Home Accessories.