Member of the Tribe … or Not? You Decide.

Think you can identify an MOT (Member of the Tribe)? Test your skills with Guess Who's the Jew! This fun site lists celebrities and you vote whether you think they are Jewish or not. At the end of each round, the site compares your score to other players. You can also search celebrities to see their status.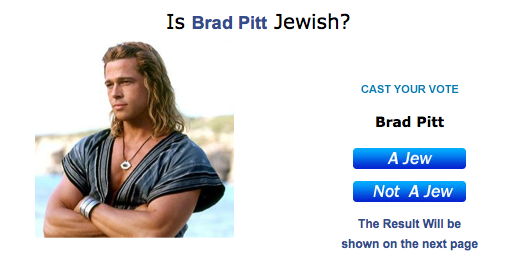 There are some surprises!