Serving up latkes this Hanukkah? First, entice your guests with these fun Hanukkah party invitations available on Etsy.com: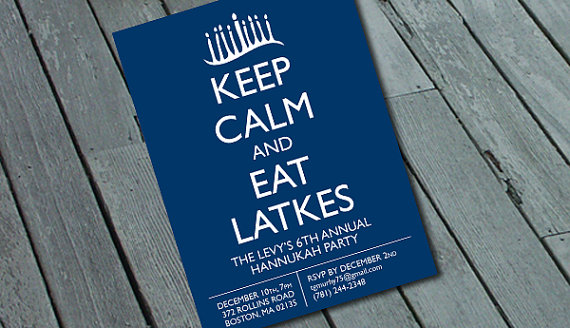 Of course, we always get excited at the thought of latkes! While nothing beats a traditional latke, here are some variations to spice up your Hanukkah party:
Put a twist on the traditional potato pancake by using sweet potatoes: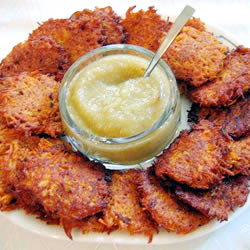 These spinach and feta latkes from Cinnamon Spice and Everything Nice look fabulous: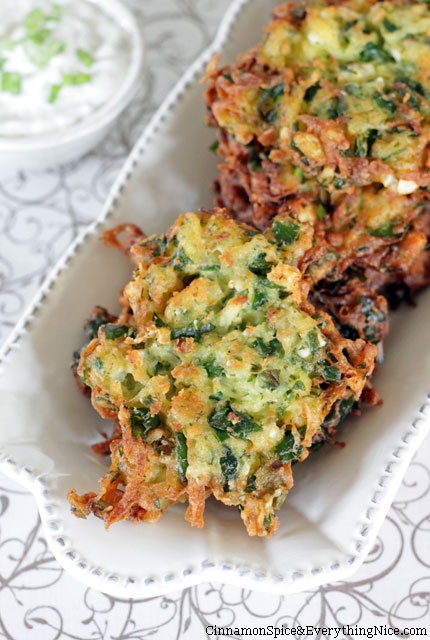 Add some heat with these Cilantro-Jalepeno Latkes with Chipotle Sour Cream: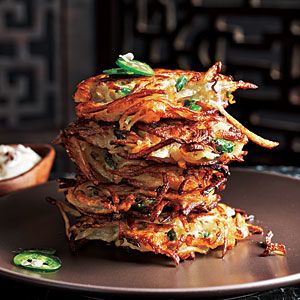 And for pure decadence, nothing beats these brie-stuffed latkes: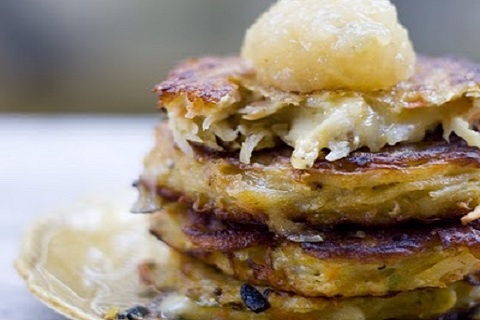 Such delicious latkes deserve a fancy presentation, and these beautiful canape plates from The Jewish Museum fit the bill. They feature four different Hanukkah lamps in platinum that are in the permanent collection at the museum: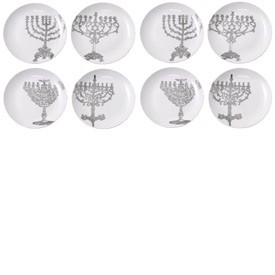 They also offer a matching platter for serving your latkes or doughtnuts: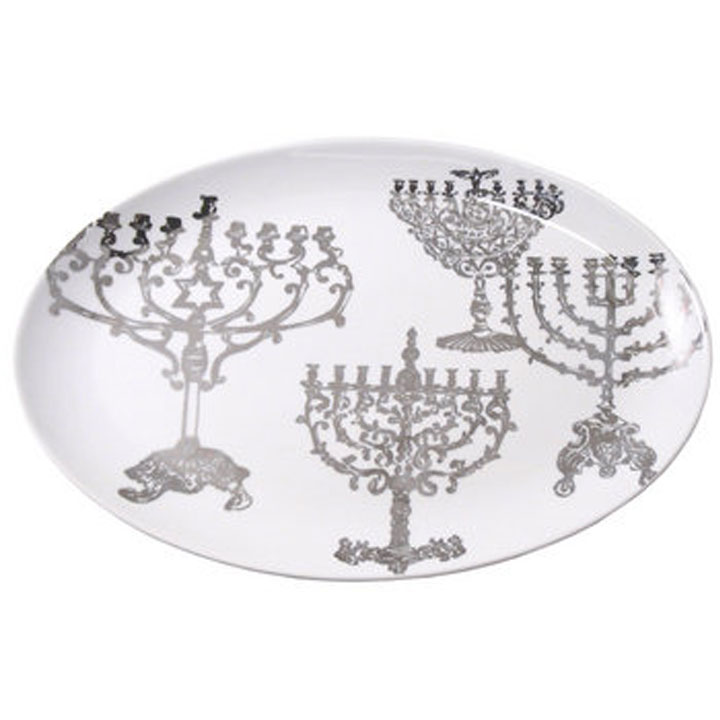 These Hanukkah Glass Plates
available on Amazon are also so pretty and festive: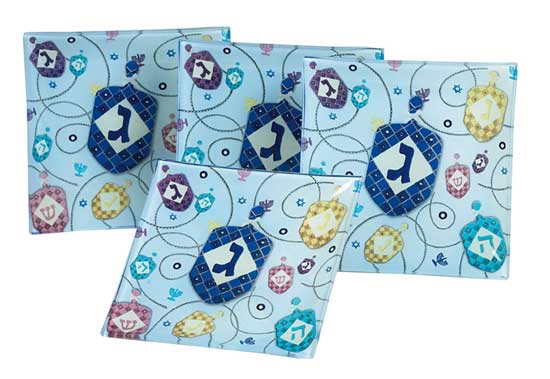 Don't forget a special latke server!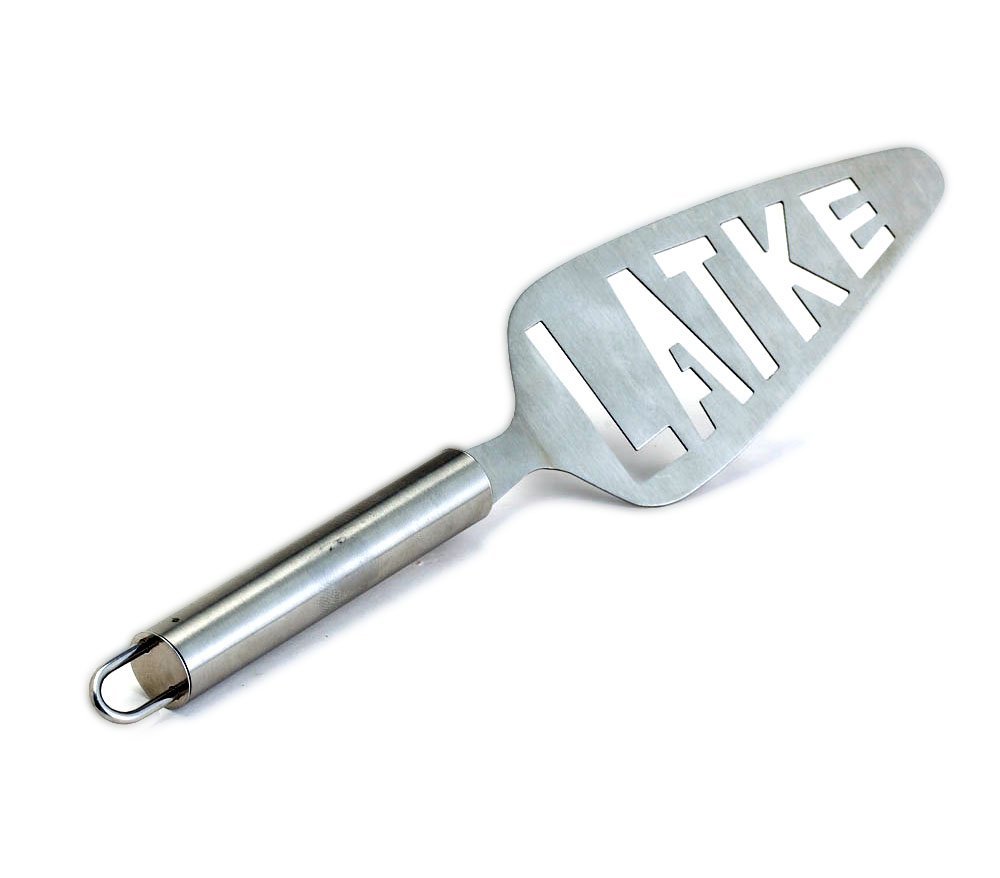 Available in "kugel" as well.
Don't forget to save room for the jelly doughnuts!
For more ideas, visit our Pinterest boards for Hanukkah Recipes and Hanukkah Decor: