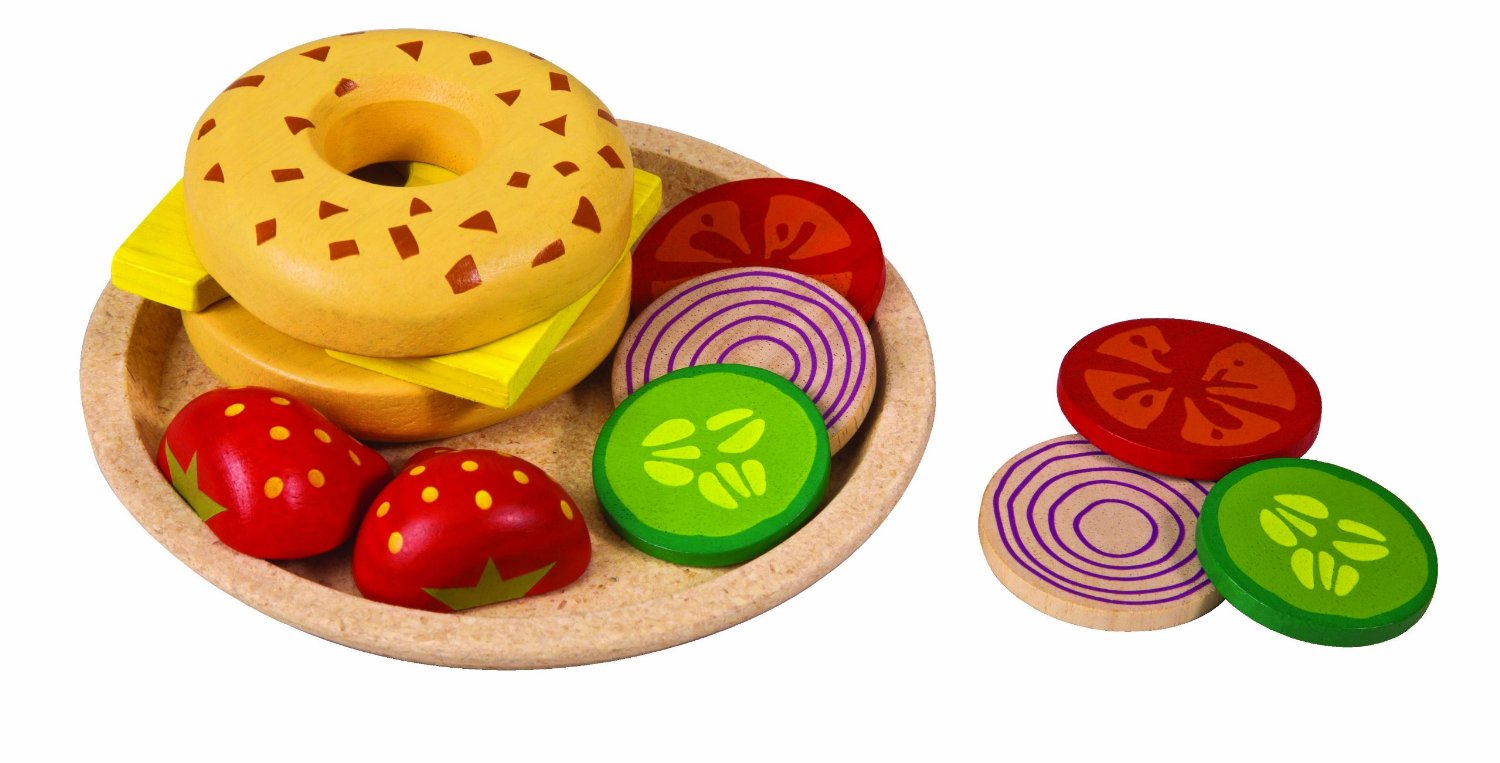 Your little one may still be a few years off from Hebrew School, but that doesn't mean you can't get baby in touch with his or her Jewish roots right off the bat. Here's how to incorporate a little Jewish education, celebration, and fun into playtime!
Get Aquainted With The Bible Stories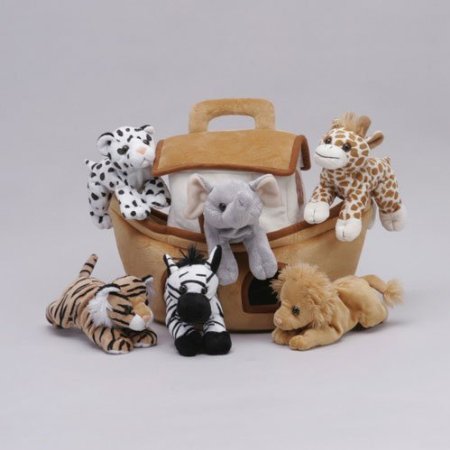 This adorable Plush Noah's Ark with Stuffed Animals Play Set
comes with its own ark carrying case.
Learn About Shabbat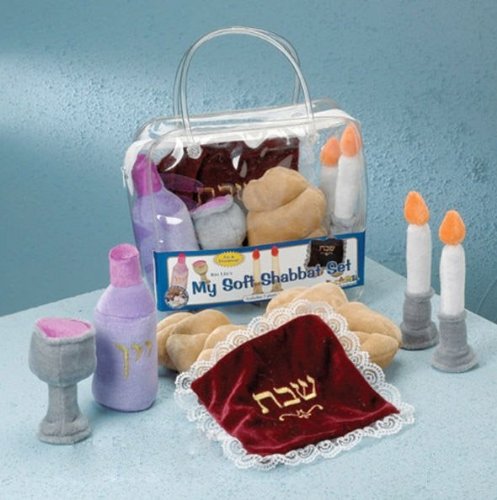 This plush My Soft Shabbat Set
comes with candlesticks, a wine bottle, a kiddush cup, 2 challahs, and a challah cover. They all fit inside the vinyl carrying case.
Celebrate Hanukkah with this Stuffed Dreidel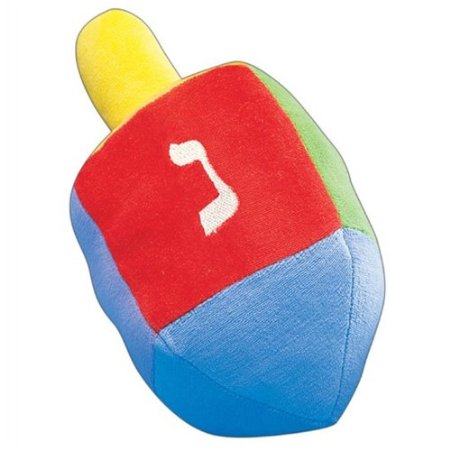 Babies and young toddlers will love this Plush Hanukkah Dreidel
.
Embrace the Breakfast (or Lunch, or Snack…) of Jewish Champions!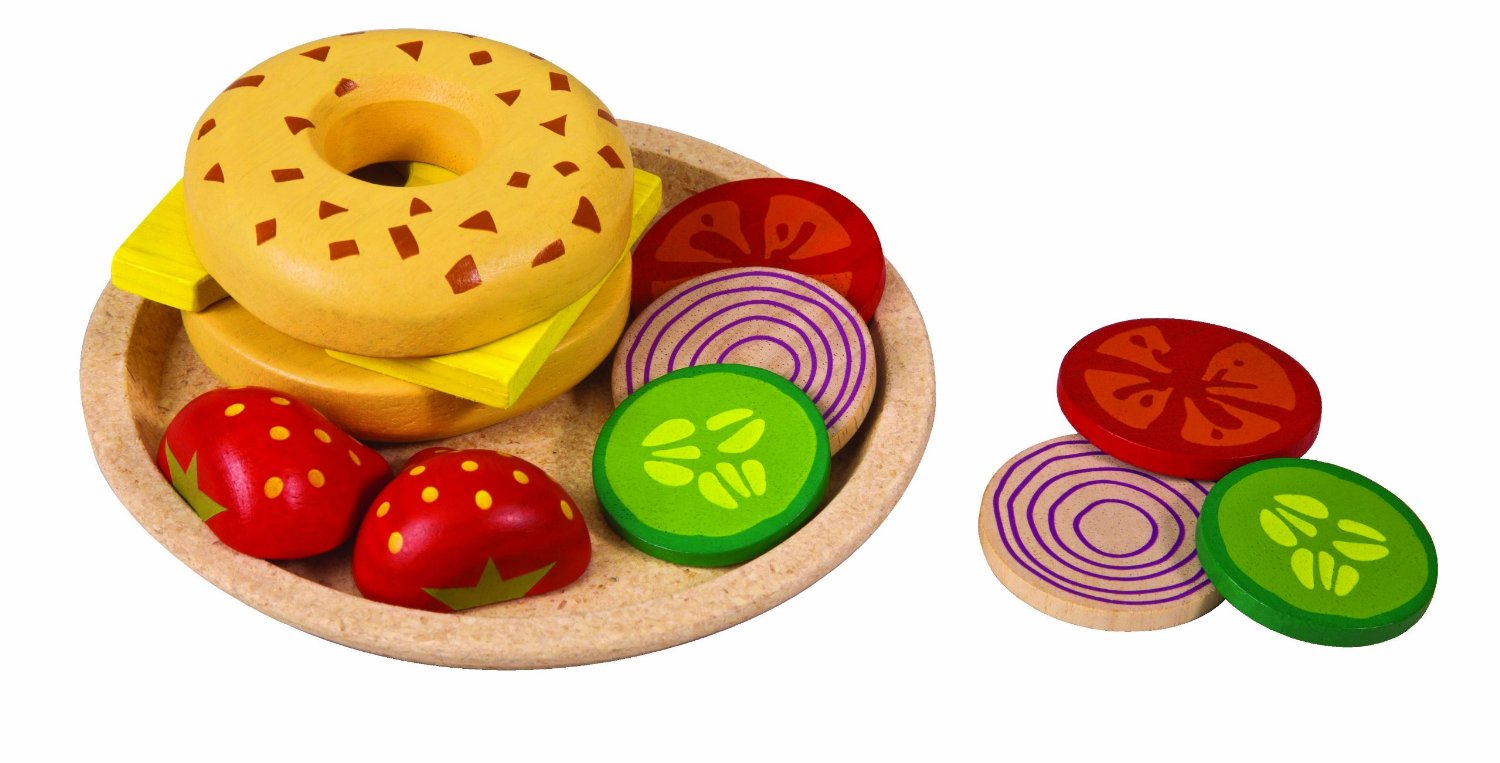 Kids can play deli with this Wooden Bagel Play Set
. It comes with all the fixings for a good nosh!
Watch How Other Jewish Babies Play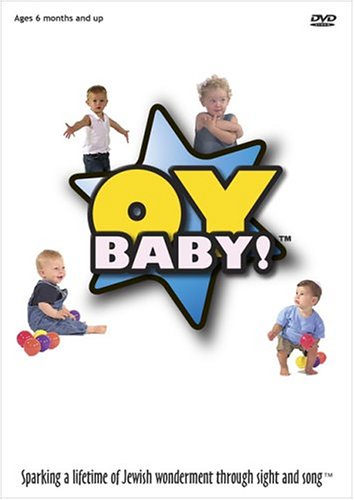 Check out Oy Baby DVDs and CDs. The Oy Baby series are made especially for Jewish babies and kids. They combine beautiful and fun Hebrew songs with colorful visuals of Jewish life. They are fun, meaningful gifts for children aged six months and up.
Party with Our Favorite Furry Friends (Now with a Jewish Twist!)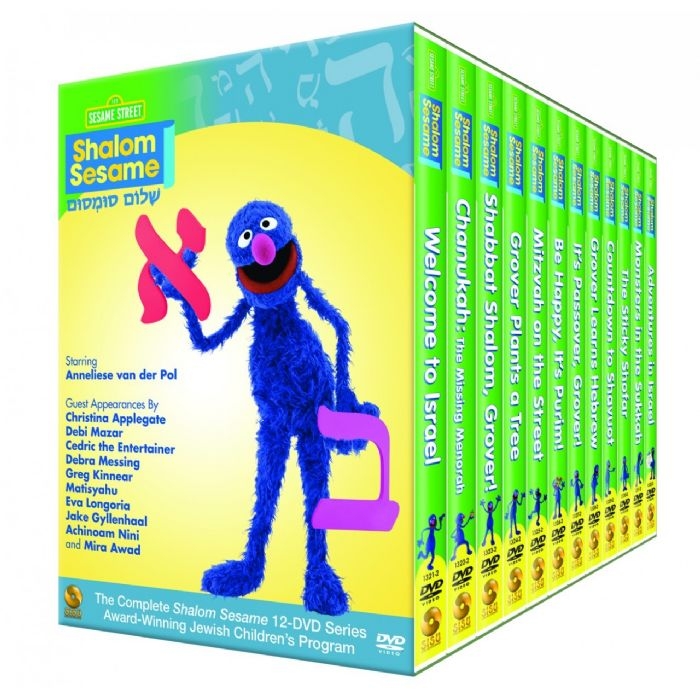 This Shalom Sesame 12-DVD Boxed Set is available at Ahuva.com.
Speak the Language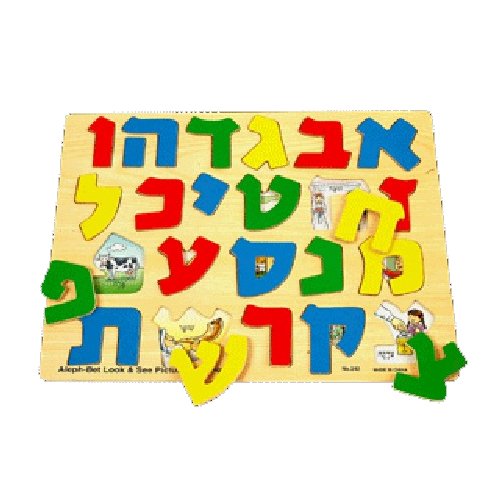 Match the wooden letter puzzle piece to the corresponding picture for that letter with this Aleph Bet Look & See Puzzle
.