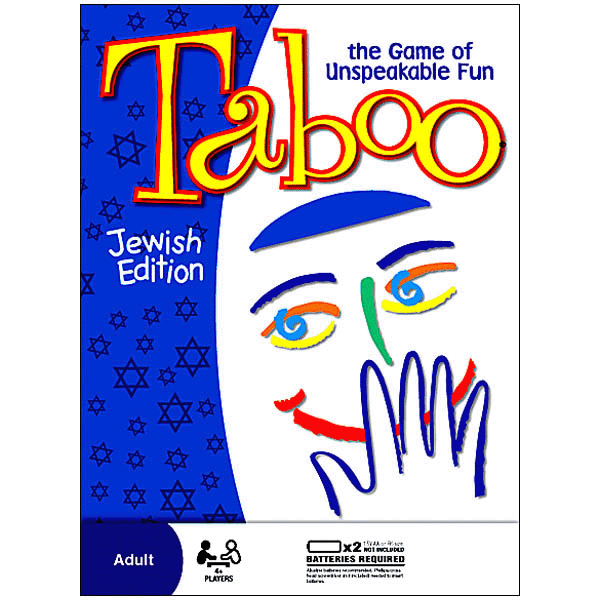 No, it's not eating pork or driving on Shabbat – it's the game Taboo! Are you looking for a fun game to give as a gift this Hanukkah? Look no further than Taboo, the Jewish Edition
. You can give it as a gift, or play it at your Hanukkah party.
Try to get your team to say the secret word on your card without using any of the "taboo" descriptive words listed. Each time your team shouts the secret word, you get a point. It's "unspeakable" fun! Well, to be honest it's quite family friendly. Despite the title, you don't have to worry about offending any elderly family or friends present!
For 4 or more players, available from Amazon.
If you need gifts or an activity for younger guests, give them this Boxed Set of 3 Hanukkah Card Games
: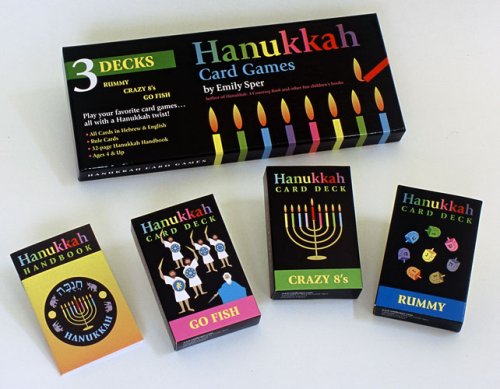 The three games (Crazy Eights, Go Fish and Rummy), recommended for ages 4 and up, use Hanukkah symbols and heroes for the suits and numbers. For example, the four suits for Crazy Eights are Candles, Dreidels, Stars and Gelt.
For more ideas, take a look at our Pinterest board for Jewish games: