It Will Be Geshmack for Your Schnoz …
This great A Little Yiddish Scented Candle from Modern Tribe is a fun hostess gift for any occasion, or display it in your own home: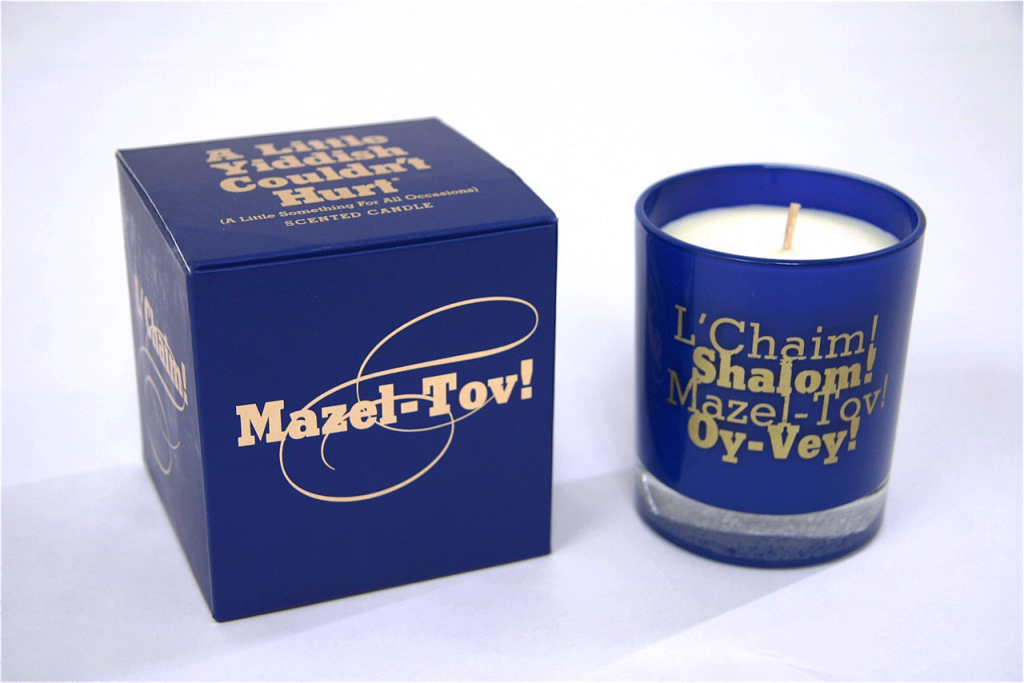 Put one in the kitchen so you can toast to life with your morning coffee; place another in the powder room to congratulate guests on a nice tinkle!
Learn a few words, and enjoy the delicious pound cake scent.
Measures 3.75 inches high, 3 inches in diameter.