Initiate That New Member of the Tribe with These Great Jewish Baby Gifts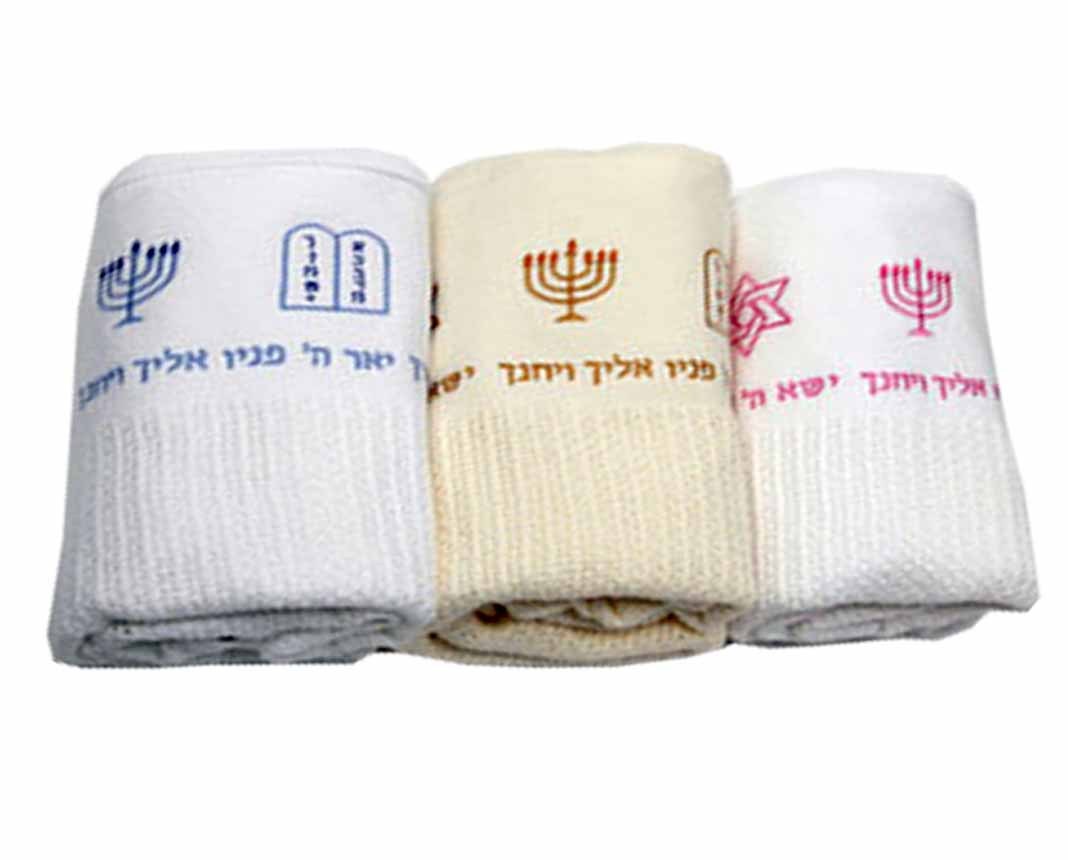 It goes without saying that the easiest way to make yourselves a Jewish baby is definitely the old-fashioned way! But even if your offspring has the most authentic Jewish pedigree, there's still room for Jew-provement. Whether spoiling your little one or as gifts for others, here are some of our fave ways to welcome that new member of the Tribe!
If you are looking for an heirloom-quality blanket for a formal ceremony or just want to display signs of your faith, these cute blankets are embroidered with various Jewish symbols.
Available at Personalizemybabyblanket.com.
2. When You unwrap it for his Bris, You'll Need a special pillow!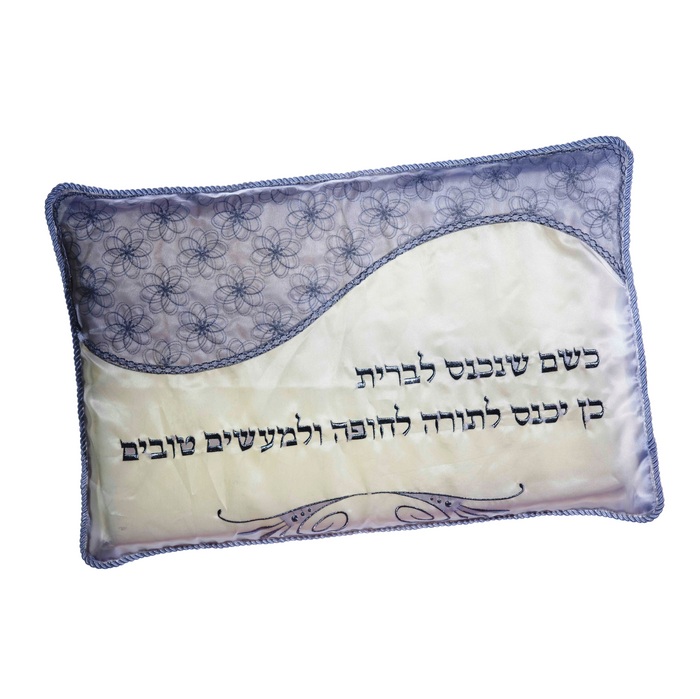 Keep him as comfy as possible with this blue and white Bris pillow from World of Judaica.
3. Choose a Chosen name
Check out all your choices in The Complete Book of Hebrew Baby Names:
Or opt for a trendy name from our list of the most Popular Jewish Baby Names.
4. It's never too early to start learning Hebrew.
Get both this Aleph Bet Jumbo Foam Floor mat
and these Uncle Goose Hebrew ABC Blocks
. After all, your baby will no doubt be the smartest ever.
5. Make Torah Time Fun!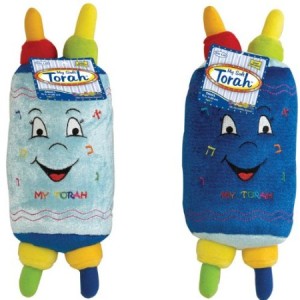 This Plush Soft Torah
is perfect for little fingers.
6. Don't forget a special kippah for that cute little keppe

Find cute baby yarmulkes here
on Amazon.
7. And a tiny tallis for synagogue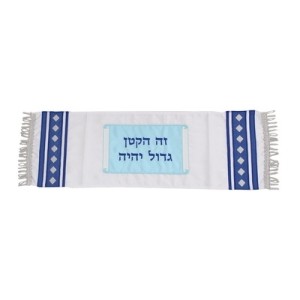 We can't stop kvelling over this adorable baby tallis from Ahuva.com.
8. Practice the prayers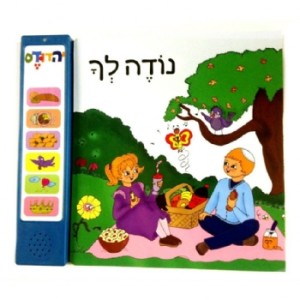 This Interactive Talking & Singing Bencher
will instruct children how to recite the proper birkat hamazon.
9. And secure your Bar Mitzvah date stat!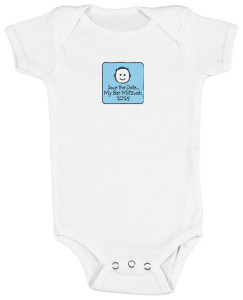 Get this great Save the Date for My Bar/Bat Mitzvah onesie on Modern Tribe.
10. Congrats, your baby is officially Jewish!