Ideas and Inspiration for a Purim Dessert Table
Create a festive dessert table for your Purim celebration with colorful and bright treats for your guests. Offer a variety a desserts – at least 5 or 6 different items make for a nice selection. Your desserts don't need to be complicated; rice krispie treats, cupcakes and a few different cookie choices will suffice. The wild riot of color makes a beautiful and appropriate presentation for this most joyous of holidays.
These rainbow-hued cake push-up pops from Joy of Kosher add color and whimsy to any table.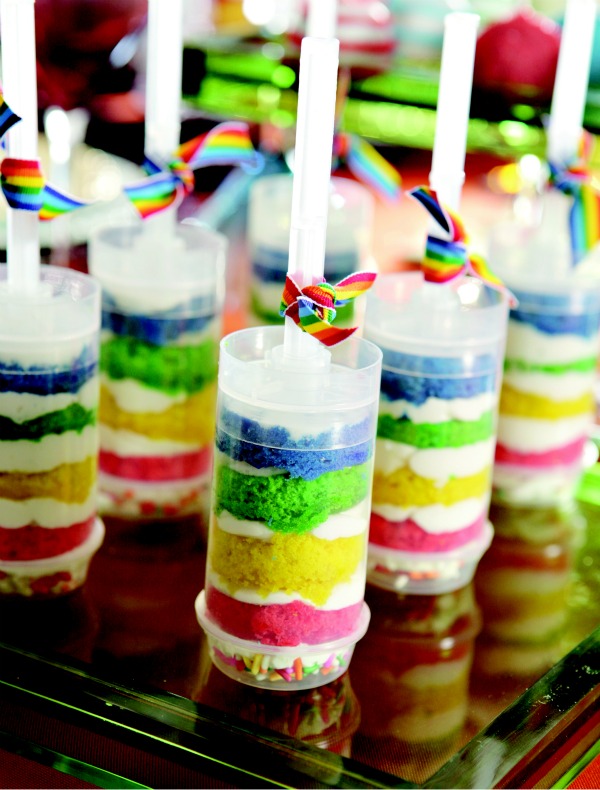 You can order Cake Push Pop Containers
online: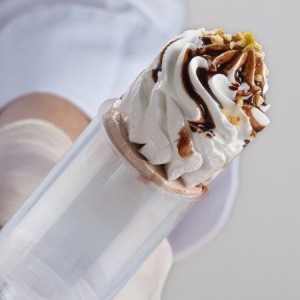 As well as a Push Pop Container Stand
to hold them: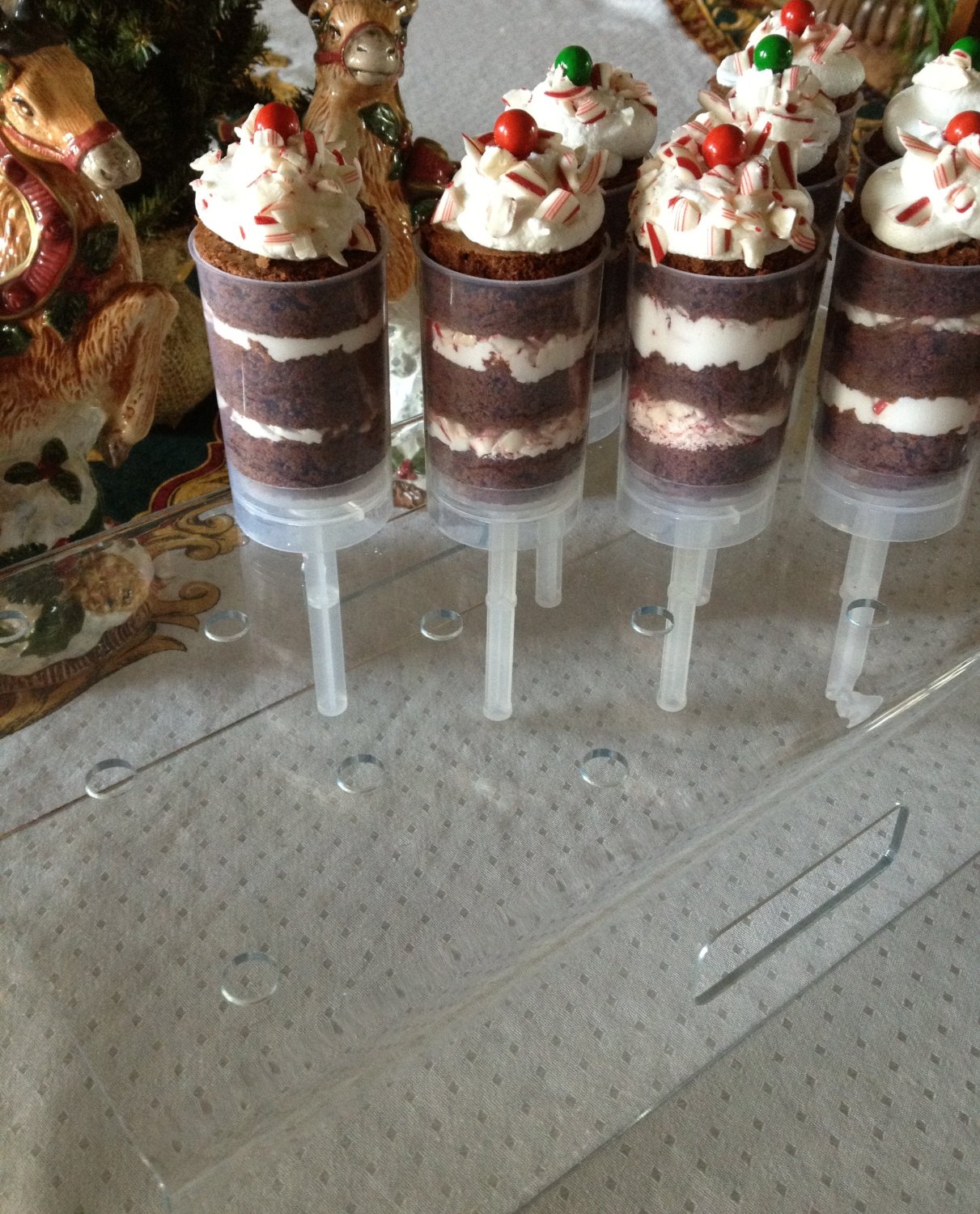 Rainbow Hamantaschen from Kitchen Tested are a fun take on the traditional Purim cookie: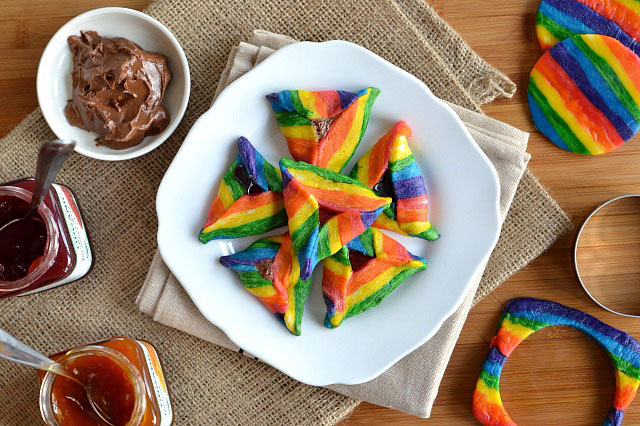 These Tie-Dyed Cookies from the Jewish Week are made from traditional black-and-white cookie dough, but food coloring is used to create the whimsical designs.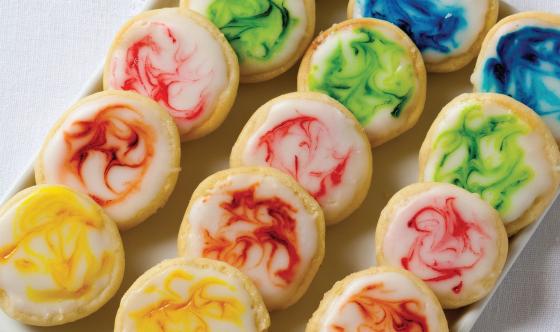 Make your own cupcakes or just take store-bought ones and wrap them in these cute printable Purim cupcake wrappers: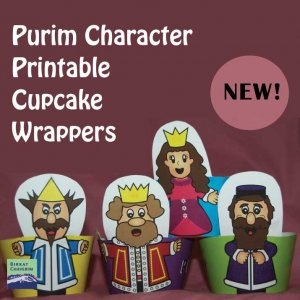 And we love this Colored Popcorn from Cook Kosher: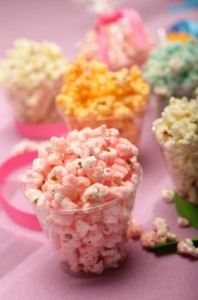 Serve the popcorn in individual colorful Triangle Silicone Reusable Baking Cups
:
Set of 12, each measures 2.9 x 2.2 x 1.
You can also get Silicone Triangle Shape Cake Molds
that are a larger size and use them to display cookies and candy: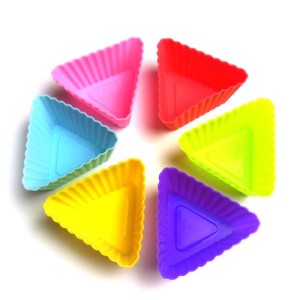 These Rainbow Pinwheel Cookies from Tablespoon are easy to make with prepared cookie dough mix: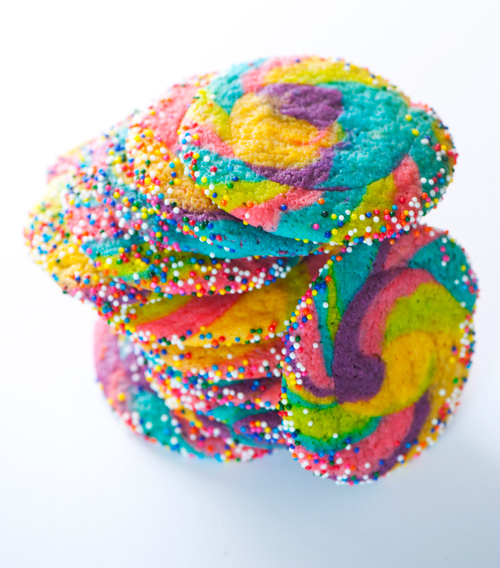 And we love these simple White Chocolate-Dipped Marshmallows and Rice Krispy Treats featured on Catch My Party: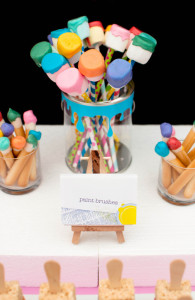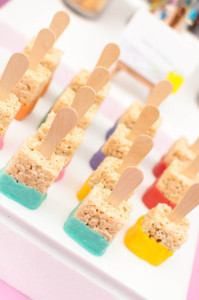 Just mix a few drops of food coloring into White Chocolate Candy Melts
, put your marshmallows and/or rice krispie treats on lollipop sticks
, dip and refrigerate. Beautiful!
How gorgeous are these Colored Candy Apples from Rose Bakes?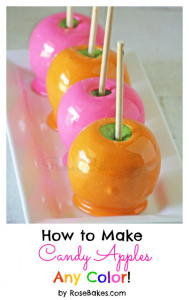 Put out a selection in a variety of bright hues.
These gingerbread Mardi Gras Mask Cookies from Tomkat Studio would also be perfect on a Purim table: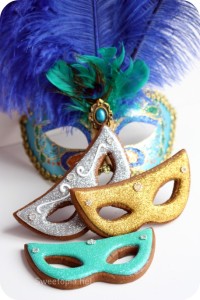 No prep required at all if you set out a container of these pareve Chocolate Grogger Lollipops from Chocolate.com: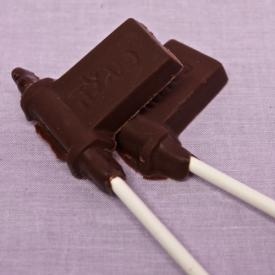 Or Chocolate Purim Masks like these from Edible Gifts Plus: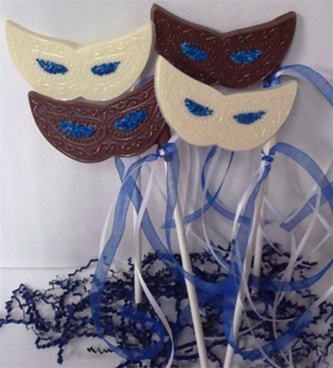 If you feel the need for a healthy dessert offering, set out a platter of rainbow-hued fruit kabobs like these from Ladybug For Girls: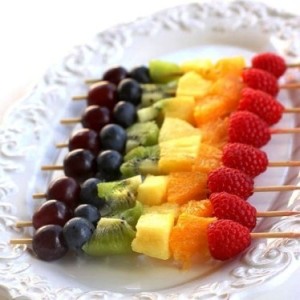 Download the template for these great crown napkin rings from Joy of Kosher and use them to wrap up silverware in colorful napkins: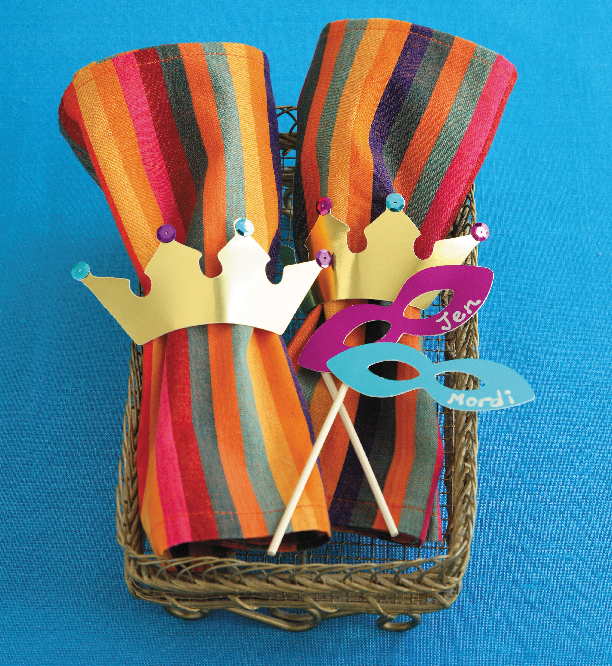 Remember to vary the height of your dessert offerings. Use this Clear Acrylic Riser Set
for a professional-looking presentation: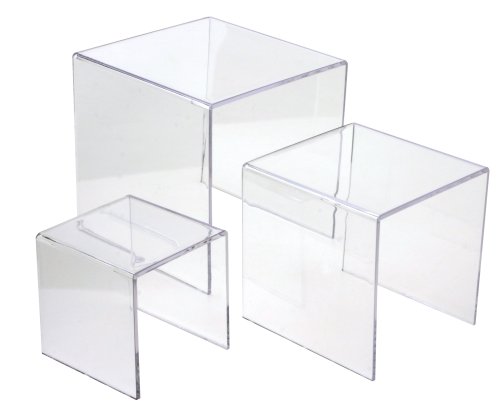 The risers are 3, 4 and 5 inches.
For more recipes, see our Pinterest board for Purim Recipes.