Holiday Cards for Everybody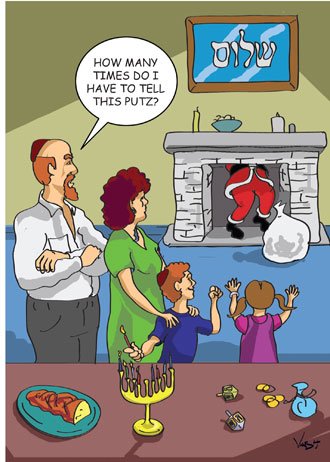 Hanukkah may be over but the holiday season is in full swing. If you still need to send out some cards, here are a bunch – both paper and e-cards – that will bring a chuckle.
We love this vintage-inspired holiday card
: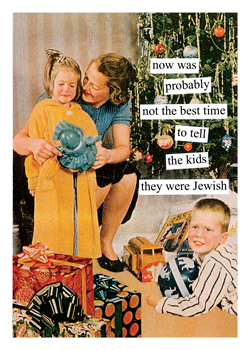 The inside says "Happy Whatever".  Comes in a 10-pack.
Play it safe with this diplomatic card: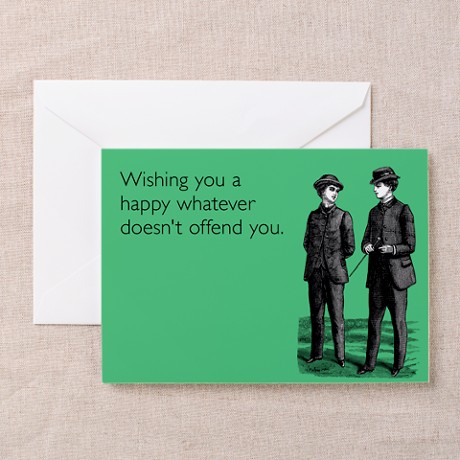 Acknowledge a great Christmas tradition with this card from Cafe Press: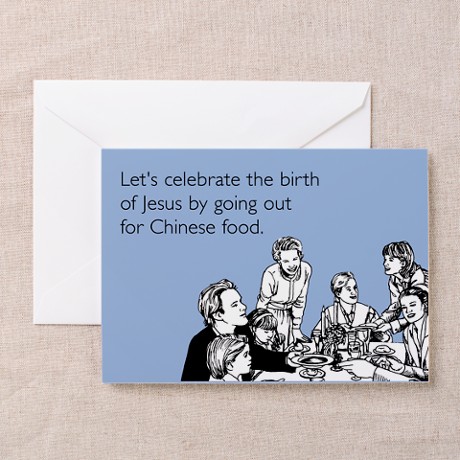 As this card by Vash Designs shows, we all do end up there on Christmas Day: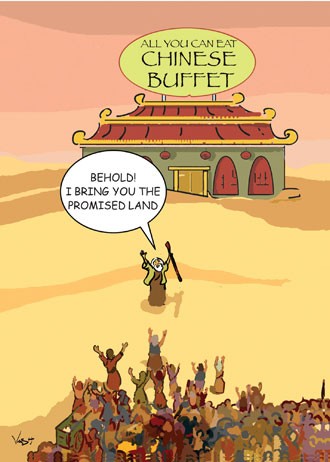 Send some humor and "what ifs" with this Santa's Jewish Card
: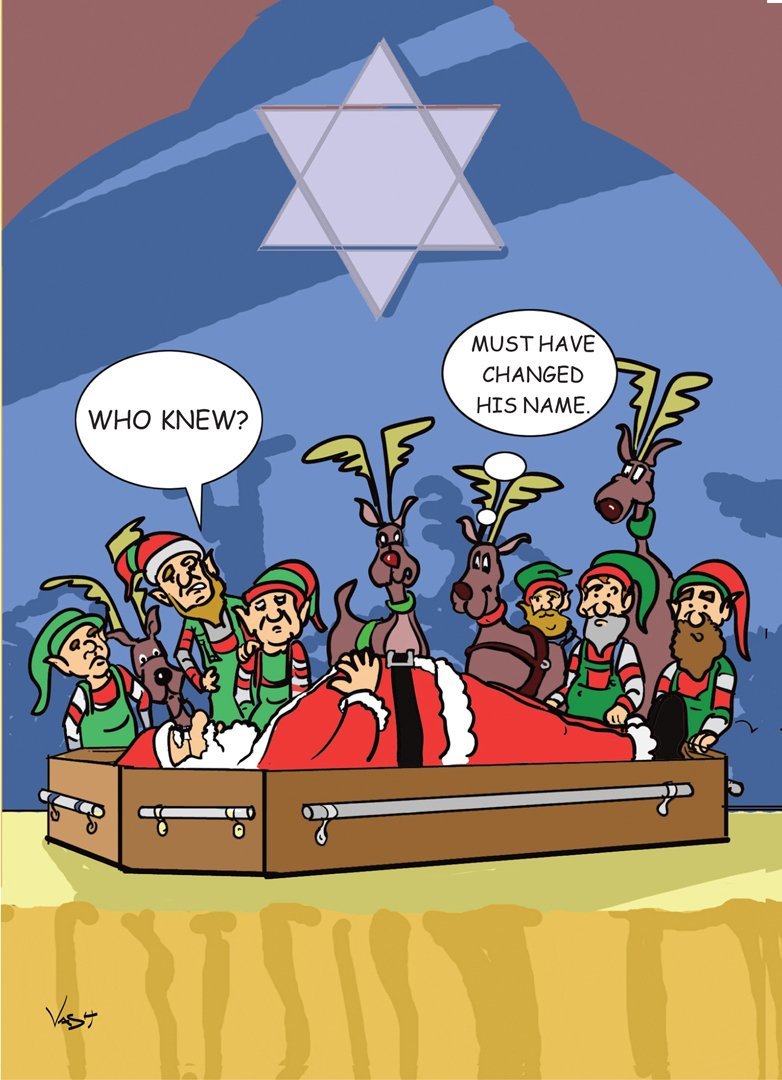 Or with this confused Santa card
: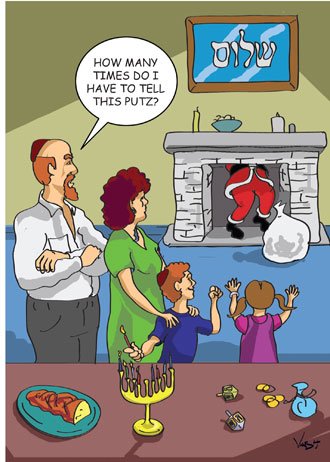 If the holidays are just too much for you, send this "Oy to the World" card: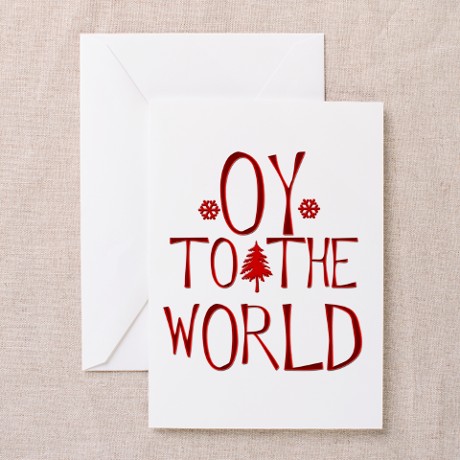 Or this card depicting a "Negativity Scene":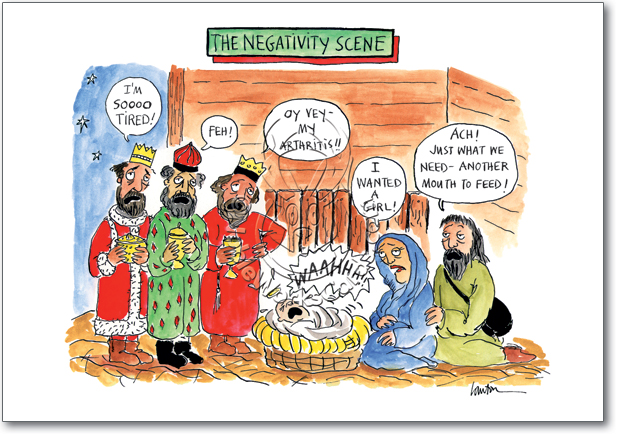 Imagine his workload with this card from Scout Mob: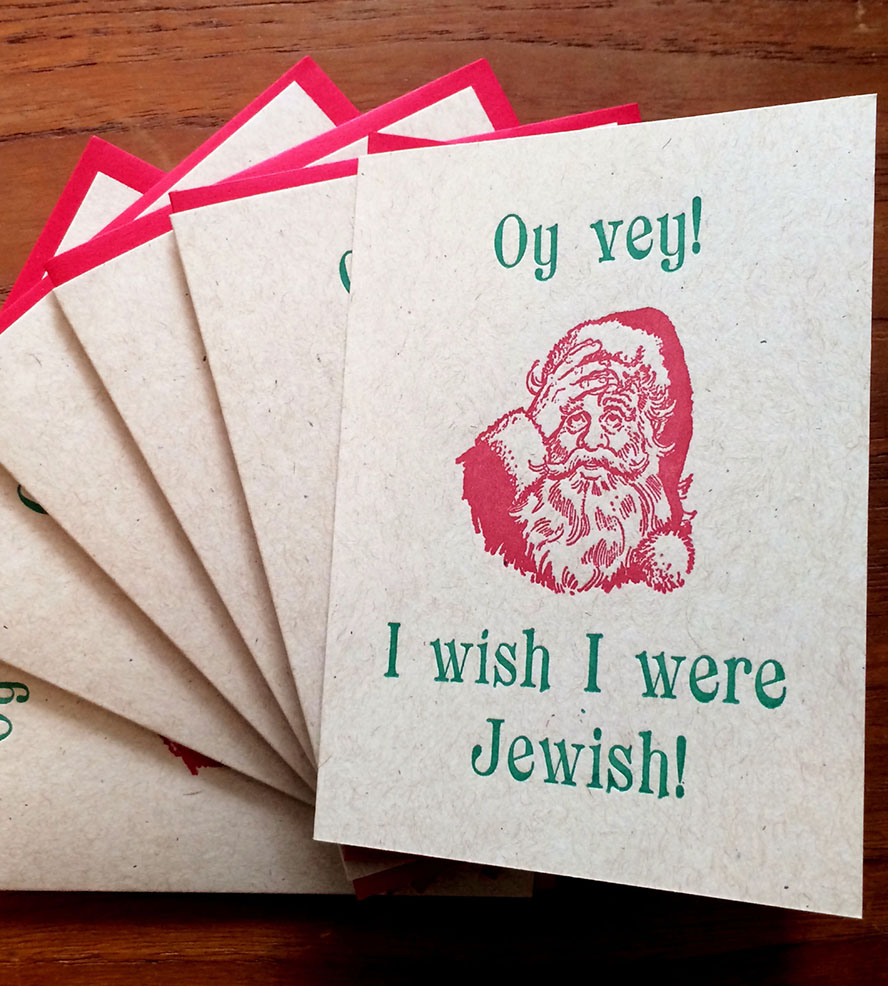 Better to send this card from Etsy late than never at all: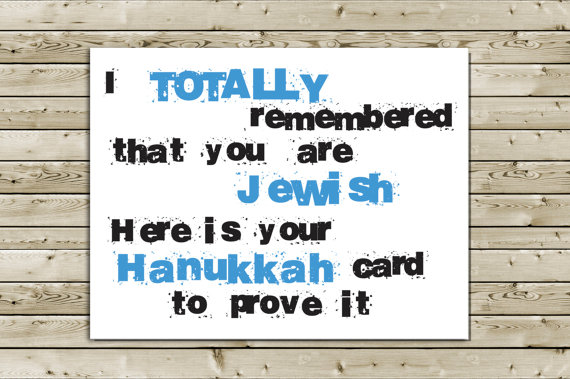 No time to get to the post office?  Send a funny e-card: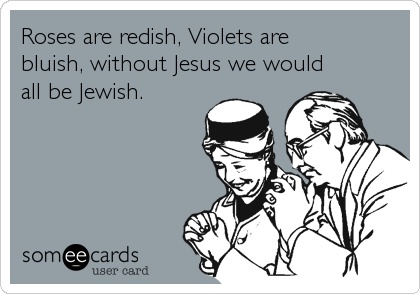 And send some good cheer with this holiday e-card: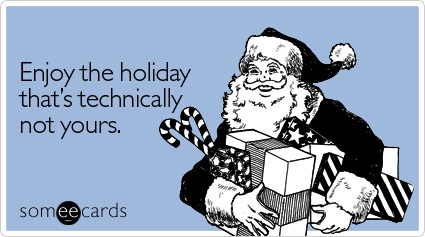 And here is a bonus card – there is nothing Jewish about it, but it doubles as both greeting card and survival guide for the holidays. Enjoy!