Helpful Passover Apps for You and Your Kids
There is a lot to do to prepare for Passover, and there are some great apps out there to assist you. You may be getting your house ready, and shopping and cooking for a Seder. Your kids may be learning the four questions in preparation for the moment all eyes are on them at the Seder.
Get some help for all of you with these great apps:
Passover Assistant App
With Chabad's new Passover Assistant app you can plan and share your cleaning and shopping lists, browse kosher for Passover recipes, view key Passover times, learn to chant the four questions, and more!


iMahNishtanah App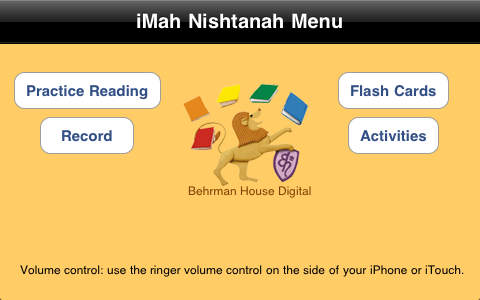 Your kids can learn and practice the four questions with the iMahNishtanah app. The interactive touch and read technology lets them read along and hear every word. The record mode makes it easy to practice reading the Hebrew words and automatically saves the last recording. There are also interactive activities and flashcards to learn the meaning of the words, and the full song is sung aloud.