Got Kids? Get the 30-Minute Seder Haggadah
If your Seder participants can be impatient – children or adults! – check out the 30 Minute Seder: The Haggadah That Blends Brevity With Tradition
: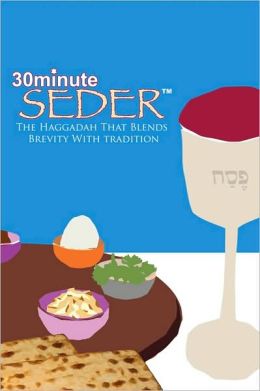 This refreshingly brief, Rabbinically-approved haggadah maintains the reverence and solemnity of Passover while engaging and entertaining the entire family. This haggadah contains simple directions and Passover Seder plate instructions, as well as Hebrew prayers and transliterations. The treatment given to the four children (traditionally the four sons) is simply brilliant.
This fun-to-read Passover Haggadah is perfect for the busy family and appeals to new and experienced Seder participants alike.
You can buy the 30-Minute Seder Haggadah here
on Amazon.