Give the Gift of a Great Book!
[product_category category="books" per_page="16″ columns="4″ orderby="date" order="desc"]
Lots of families we know pick one night of Hanukkah to be "book night." It's great to encourage something that's not connected to an electronic device, and how many toys do kids really need? Amazon has great selections based on age and gender, as well as genre.  If you're looking to keep your book picks "Jewish," here are some of our suggestions, which include some fantastic selections for adults as well:
For babies and toddlers:
Include the youngest family member with this Bright Baby Touch and Feel Hanukkah Board Book
. The pages feature familiar Hanukkah images, such as lighting candles, eating latkes and playing dreidel, and there are lots of different touch-and-feel textures, which little fingers will love to explore.
Elmo learns about Hanukkah traditions in Elmo's Little Dreidel
when he celebrates the first night of Hanukkah with a friend's family.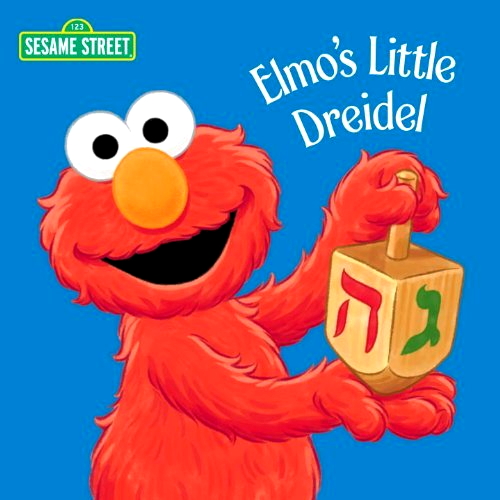 Curious George also has a Hanukkah book. In Happy Hanukkah, Curious George
, George and his friends have gathered for a celebration. They light the menorah, spin the dreidel, and make latkes in this tabbed board book.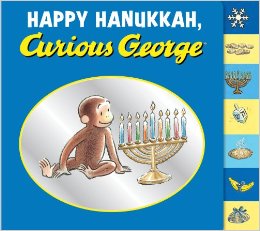 Hanukkah Bear
is for kids in kindergarten through third grade.  In the book, the bear wakes to a wonderful smell that leads him to the house of Bubba Brayna. Bubba Brayna makes the best latkes in the village, but doesn't hear or see well and thinks the bear is her rabbi.  They light the menorah, play the dreidel game, and eat all the latkes.  The mix-up is revealed, they laugh about it, and everyone works together to make more latkes.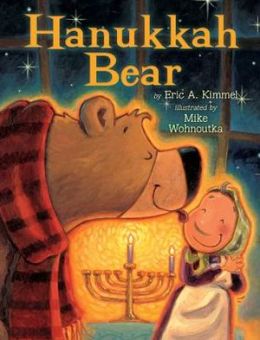 For bigger kids:
Girls love the American Girl Dolls and the corresponding books. Rebecca is a Jewish girl who grew up in New York City in the early 1900s.  This Rebecca Boxed Set
features all six of Rebecca's beautifully illustrated books. The box opens up to reveal a fun-filled Rebecca's Favorite Things board game. The set includes Meet Rebecca, Rebecca and Ana, Candlelight for Rebecca, Rebecca and the Movies, Rebecca to the Rescue, and Changes for Rebecca. Ages 8+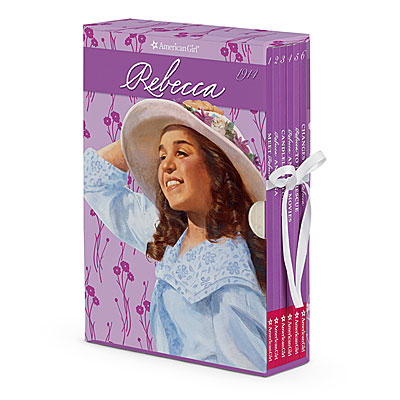 Both boys and girls will enjoy The Big Book of Jewish Sports Heros: An Illustrated Compendium of Sports History & The 150 Greatest Jewish Sports Stars
.  The author, who also compiled The Big Book of Jewish Baseball
, objectively compares athletes across various sports, including football, baseball, boxing, tennis, and golf. The book also features little-known interviews with sports heroes of the past and present and nearly 200 rare photographs.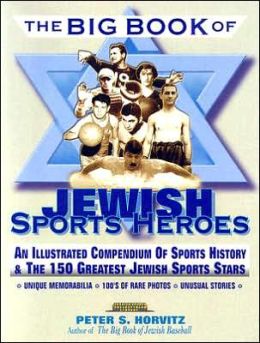 And there are several new "Jewishy" chapter books for the grade 3 – 6 set this year, including Aces Wild
by Erica Perl. It is the sequel to When Life Gives You O.J.
. These funny books tell the story of Zelly Fried, a 10-year-old who moved with her family from Brooklyn to Vermont.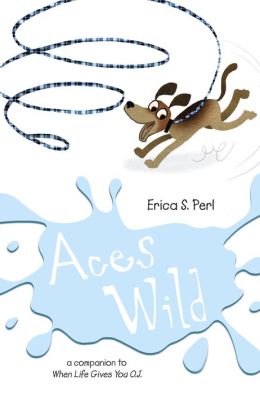 The Sasquatch Escape (The Imaginary Veterinary)
by Suzanne Selfors tells the story of 10-year-old Ben Silverstein, who is sent from his home in L.A. to stay with his grandfather in sleepy Buttonville for the summer. Ben thinks it will be the most boring summer ever until his grandfather's cat brings home what looks like a baby dragon. Ben enlists the help of a local girl with an eye for adventure. They take the wounded dragon to the only veterinarian's office in town and discover that it's actually a secret hospital for imaginary creatures. What started out as an ordinary summer becomes the story of a lifetime, filled with mythical creatures and zany adventures.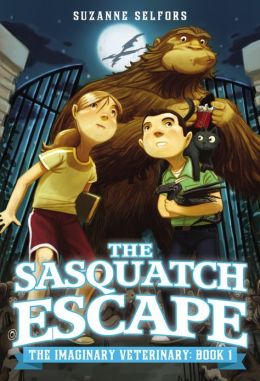 For Any Age:
Got a family member who loves to cook? A hot cookbook right now is Jerusalem: A Cookbook
by Yotam Ottolenghi and Sami Tamimi. With five restaurants in London and several stellar cookbooks, Ottolenghi is one of the most respected chefs in the world; in this best-selling cookbook, he and Tamimi have collaborated to explore the vibrant cuisine of their home city.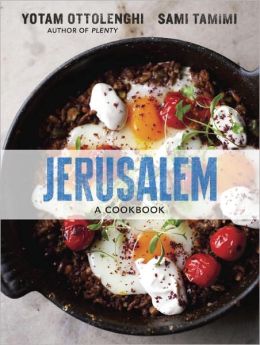 Ottolenghi: The Cookbook
, the debut cookbook from Ottolenghi and Tamimi, is available for the first time in an American edition with U.S. measurements.  It features 140 recipes culled from the popular Ottolenghi restaurants in London and inspired by the diverse culinary traditions of the Mediterranean.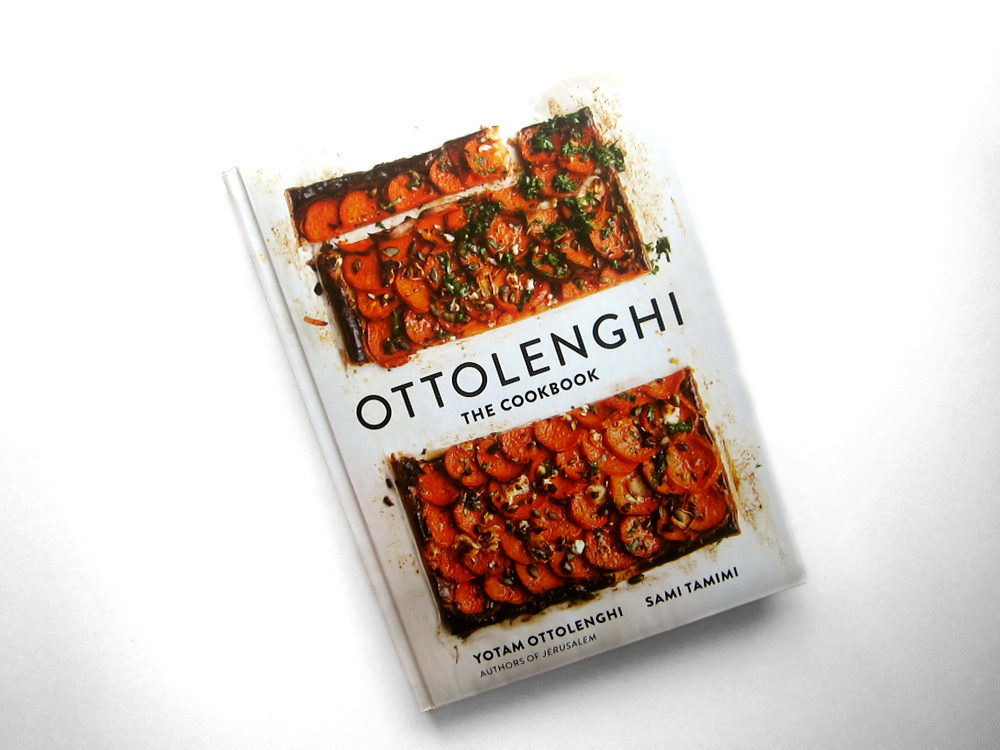 Give the observant cook a copy of Hip Kosher: 175 Easy-to-Prepare Recipes for Today's Kosher Cooks
. Offering a fresh take on kosher cuisine, this book features delicious kosher recipes suitable for every meal and occasion, highlighting contemporary American dishes rather than traditional fare, and accompanied by menu suggestions, recipe variations, preparation and ingredient tips, and helpful resources.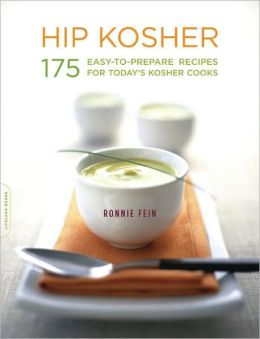 For those who love music, Jews Who Rock
 contains biographies of 100 top Jewish rockers, from Bob Dylan to Adam Horowitz, Courtney Love (yes, she's half Jewish!) to John Zorn.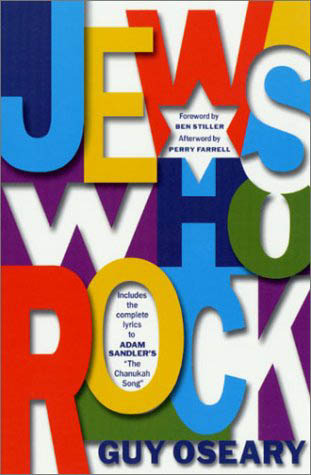 For a broader overview of the entertainment industry, Great Jews In Entertainment
features over one hundred major portraits and two hundred thumbnail sketches of Jews in the performing arts. Author Darryl Lyman, who also wrote Great Jews in Music
, salutes outstanding actors, singers, comedians, and musicians whose contributions to the world of entertainment have been truly extraordinary.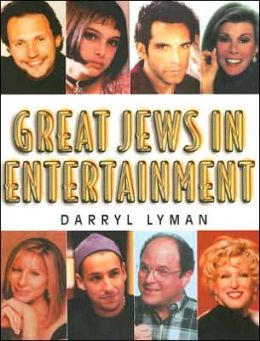 Great Jewish Women
by Elinor Slater features profiles of more than one hundred Jewish women who have had a great impact in their respective fields of endeavor, including Golda Meir, Ruth Bader Ginsburg, Barbra Streisand, and U.S. senators Barbara Boxer and Dianne Feinstein.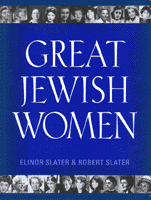 And celebrate the Jewish women in your life with Hot Mamalah: The Ultimate Guide for Every Woman of the Tribe
by Lisa Alcalay Klug. This hilarious book celebrates the strengths, idiosyncrasies, challenges, and triumphs of Jewish women with 250 irresistibly delicious pages of humorous essays, entertaining recipes, and original illustrations.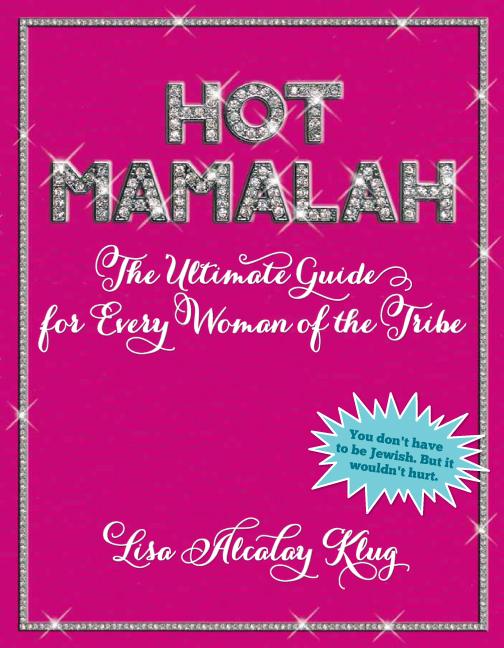 Trivia buffs will enjoy The Top 10 Jewish…:
, which contains over 100 Top 10 ranked lists of everything Jewish. The rankings range from the silly to the serious. Find out who and what makes the cut in: The Top 10 Jews Who Don't Look Jewish, The Top 10 Jewish Prayers and Recitations, The Top 10 Jewish Foods, The Top 10 Most Famous Converts to Judaism, The Top 10 Jewish Stereotypes and Myths, The Top 10 Must-Know Yiddish Phrases and many more lists!