Get into the Spirits this Hanukkah!
Christmas has several drinks to call its own – eggnog, mulled wine, hot buttered rum.  Why no Hanukkah drinks?  We need to wash down those latkes with something wet.  Well, look no further, we've scoured the internet and found eight nights' worth of cocktails for toasting Hanukkah.  Bottoms up!
1. We can't think of a better use for Manischewitz than in this Manischewitz Sangria Martini from the Houston Chronicle.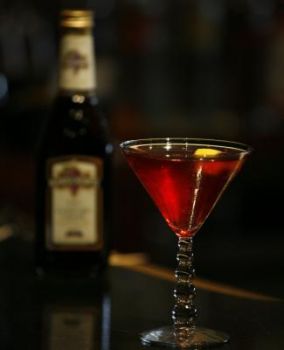 With the addition of vodka, triple sec and schnapps, perhaps now it will finally give you a bit of a buzz.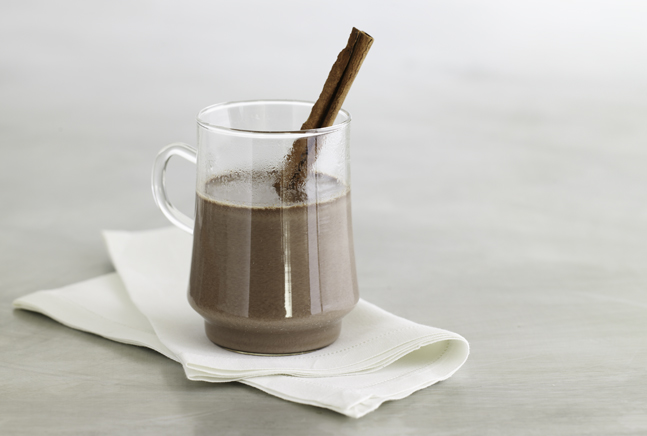 Like a nice warm melted gelt with a kick!
3. The Maca-Bee Cocktail from Sipping Seder looks strong and feisty.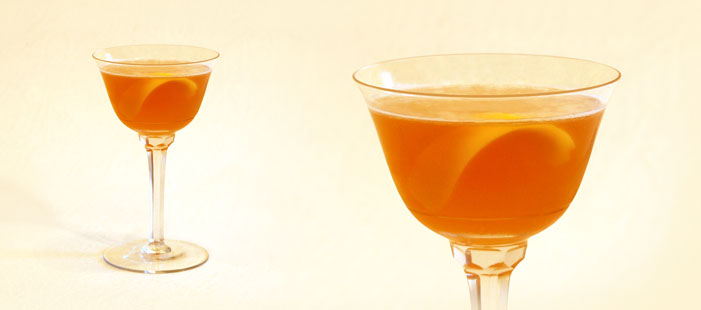 The name is a twist on the macadamia nut liqueur and honey syrup used to make this drink, a variation of a whisky sour.
4. We love the Hanukkah connotation of The Lamplighter from Wonderland Kitchen.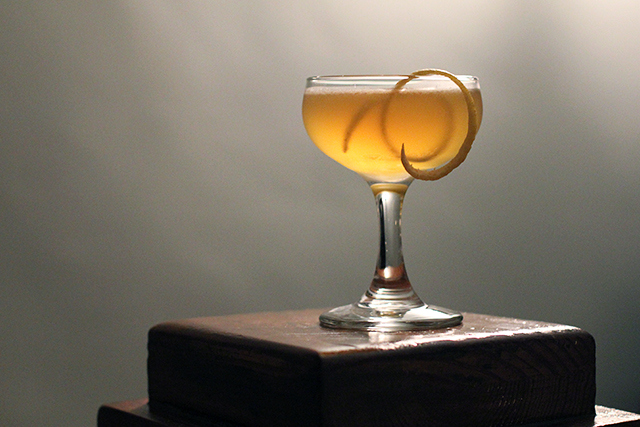 And the Applejack and Maple Liqueur conjure up a nice cozy fall-winter image.
5. According to Heeb, The Gelt Chaser is the perfect cocktail to wash down all of that chocolate.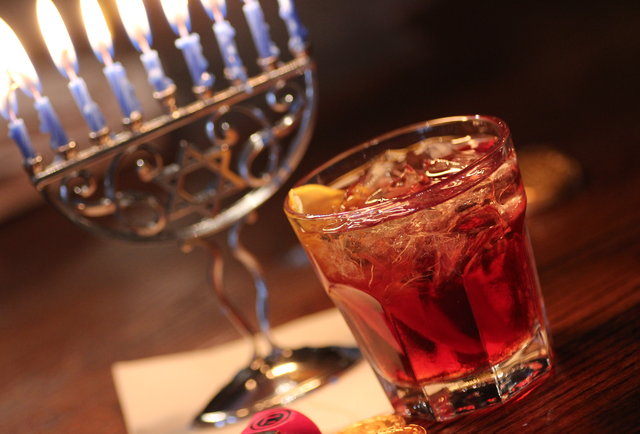 6. Don't be turned off by the name, the Maccabee Blood from Thrillist is a variation on the popular Argentinian/Spanish cocavino cocktail with the addition of cherry liqueur.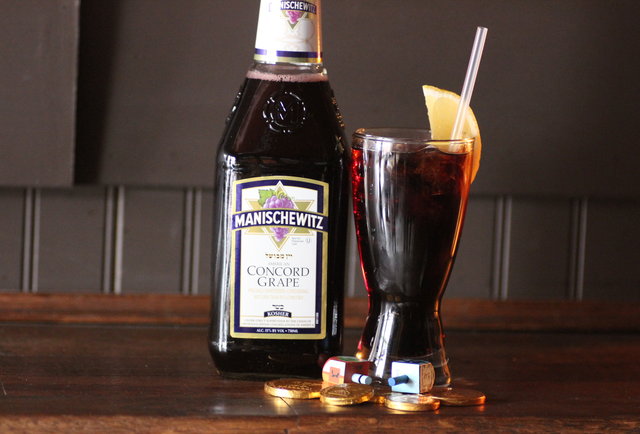 7. The Menorah Martini from My Daily Find looks fabulous with a splash of Blue Curacao and the addition of blueberries for garnish.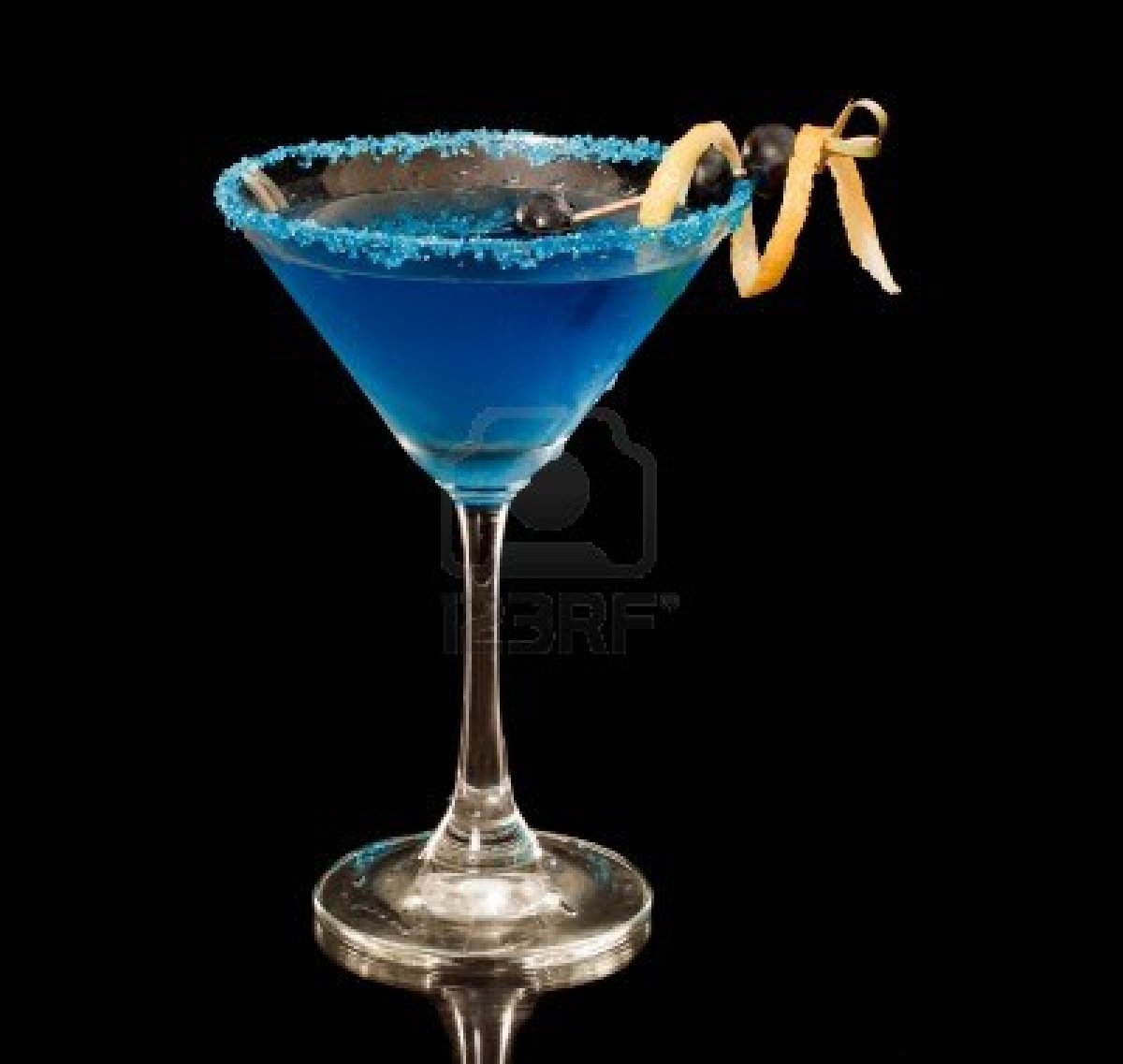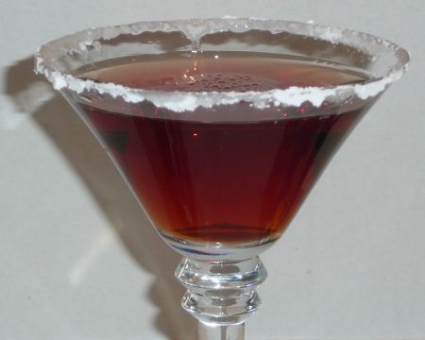 In solid or liquid form, Sufganiyot are the perfect ending to any Hanukkah celebration!