Here are several fun Hanukkah crafts to do with your kids as a family or to set up as party activities. Most of the supplies should already be in your house; everything else is easy to find at craft stores or can be ordered online.
Check out this an adorable clothespin menorah from Parents.com: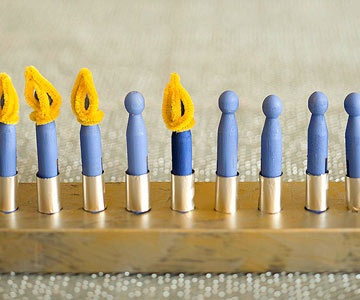 Even very young kids can make this hand print menorah picture featured on Alpha Mom, and stick on the "flames":
Your child can use these 500 Foam Self-adhesive Hanukkah Shapes
to decorate the picture or for other holiday projects.
Little ones can also make their own Hanukkah cards and wrapping paper with sponge stamps as seen on Glam Valley: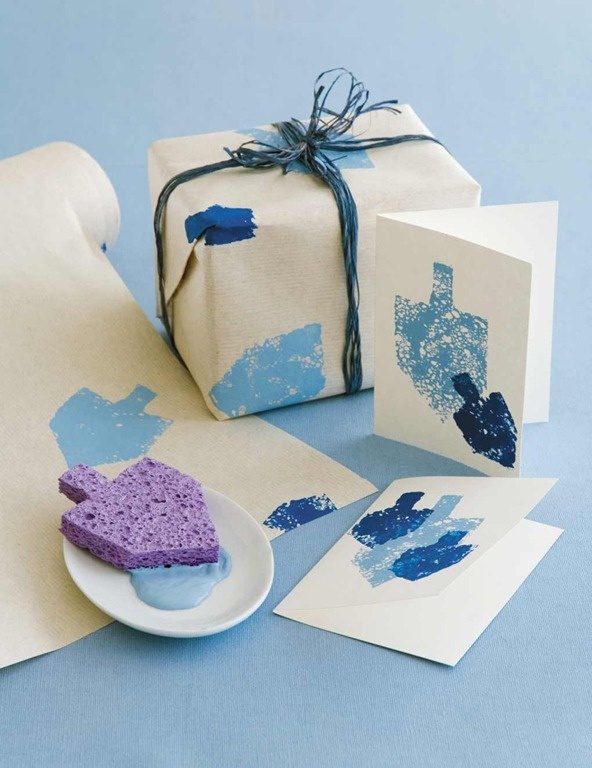 You can cut regular dish sponges into Hanukkah shapes yourself, or order a Chanukah Rubber Stamp Kit
that comes with an ink pad.
BHG.com has directions for making these great napkin rings: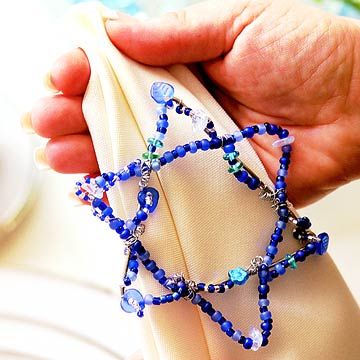 They would look beautiful on a Hanukkah table with white linens.
Design Megillah has a template for making these beautiful scrapbook paper dreidels: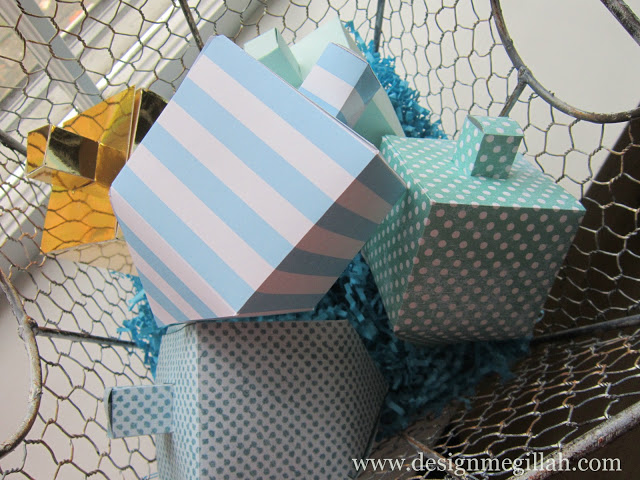 Amazon sells packages of 12 Inch by 12 Inch Solid Glitter Paper Stacks
that you can use for a multitude of projects. Place several paper dreidels in a large glass bowl or dish and use as a cool holiday centerpiece.
Make your guests dreidel-shaped place cards and fill them with gelt, as shown on Martha Stewart: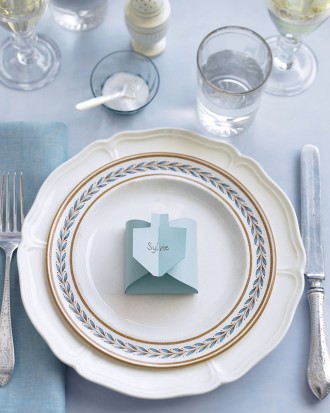 Martha Stewart also has instructions for covered Hanukkah matchboxes. These look so pretty that you will want to display them with your menorah: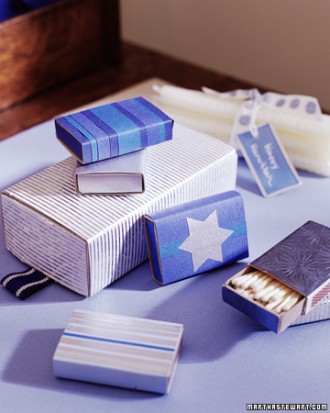 You can use the same 12 Inch by 12 Inch Solid Glitter Paper Stacks
from Amazon for both of these projects as well.
We can't wait to make (and eat) these edible caramel dreidels from the Bible Belt Balabusta: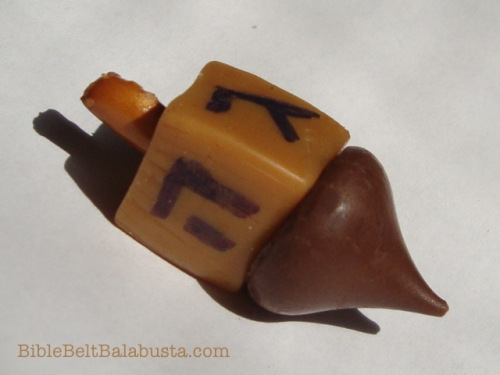 A platter of these is sure to be a hit at any Hanukkah gathering. Kids (and adults!) will love this sweet end to their dreidel game.
For more craft ideas, check out our Pinterest board for Hanukkah crafts: