There are so many beautiful pieces of Judaica available today. Gorgeous candlesticks, trays, and menorahs can serve as complementary décor for your home year round as well as functional pieces for celebrating holidays or Shabbat.
You can find glass or crystal pieces, metals, and beautiful painted ceramics. In addition, noted accessories designers such a Michael Aram have designed gorgeous collections of Judaica.
Here are some of our favorite Michael Aram pieces:
This goldplate apple honeypot is adorable for Rosh Hashanah, and to display anytime in a kitchen or dining room: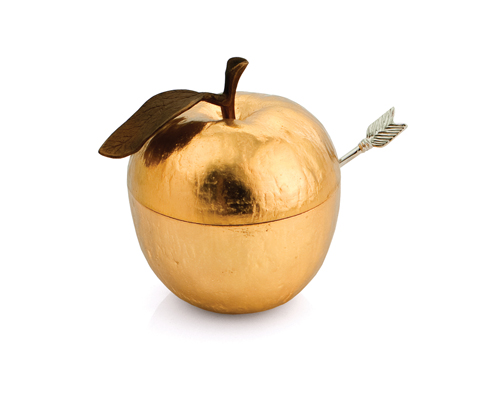 It is also available in nickelplate.
And this Black Orchid Seder plate is stunning: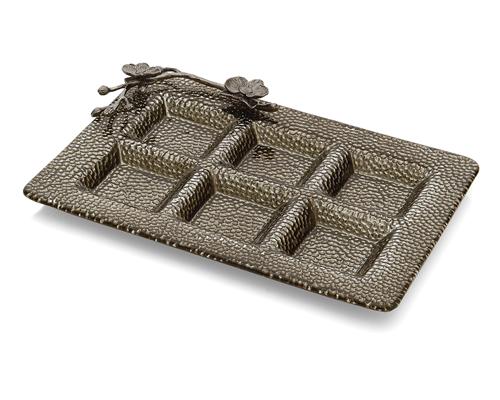 You really could use it any time for nuts, dried fruit or candy.
We also love Marcela Rosenberg's gorgeous pieces with glass and gold. Check them out!
And whatever you do, don't miss out on one of these beautiful Jay Strongwater pieces. The menorahs are exquisite (warning: so are some of the price tags!) Definitely put these up on a high shelf!
Come on…we buy designer clothes, handbags and shoes, why not Judaica?!