Celebrate With Candy Torahs!
Simchat Torah is the Jewish holiday that celebrates the conclusion of the annual cycle of Torah readings, and marks the beginning of a new cycle. This year Simchat Torah begins the evening of September 26th. Here are a few fun crafts to celebrate the holiday. These candy torahs seen on reformjudaism.org are super easy: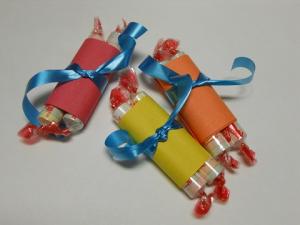 Simply take two packs of smarties or "fizzer" candies, wrap with paper cut into 4 1/2 by 2 inch strips, and tie with ribbon. The paper can be decorated with stickers, glitter, or pictures. You can use these as place-cards and sweet treats for your guests!
These edible torahs featured on Biblebeltbalabusta.com are also fast and easy to make: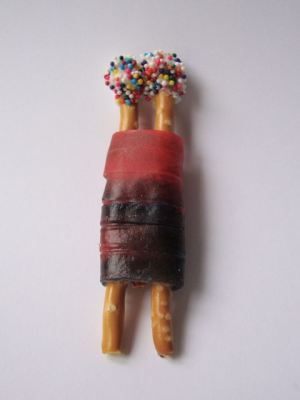 Dip the ends of two pretzel sticks or rods (depending on how big you'd like your torah) in frosting or peanut butter, then in a bowl of sprinkles to coat. Wrap a fruit roll up or piece of fruit leather around the pretzel sticks and voila!
For more craft ideas for Sukkot and Simchat Torah visit our Pinterest Board: