Rosh Hashanah is early this year. It is good timing as I think it gives a nice little break from the sudden craziness of school starting, along with carpools and kids' activities.
Spending time over long meals with family is relaxing, and there are lots of special touches and unique details one can use to set a fabulous table and host a great celebration. Here are a few of our favorites that focus on apples, a centerpiece of the holiday and in abundance this time of year.
Spice up your apples and honey – go all out and serve honey in this gorgeous Tiffany honey pot.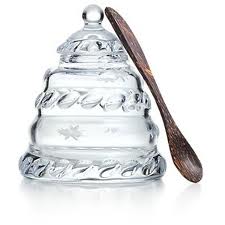 Or serve different types of apple slices with a variety of flavored honeys for dipping. Label each type of apple and honey so guests can see their favorites.
And here is a pretty apple dish and honey jar from World of Judaica that can be ordered on Amazon: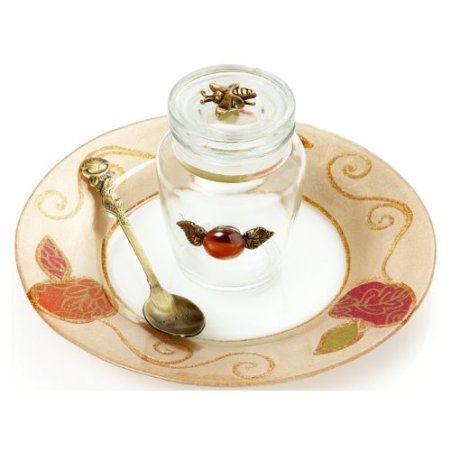 And one that may be too pretty (and expensive!) to use, but nice to display, from Jay Strongwater available at Neiman Marcus: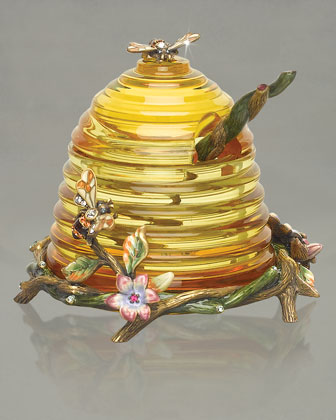 How about a caramel apple bar for dessert? Caramel and/or candy apples can be made in advance, and put out with small trays of nuts, chocolate chips, coconut or really any type of candy to roll or dip them in.
Here is a very easy Caramel Apple recipe using wrapped caramels you can buy: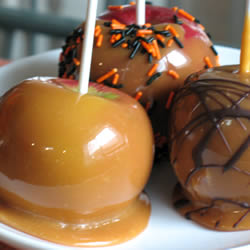 Send guests home with a sweet treat – apple pie in a jar! Delicious in a pie, or just by itself, and the cute jars look fabulous on the table or stacked by the door, tied with pretty ribbon.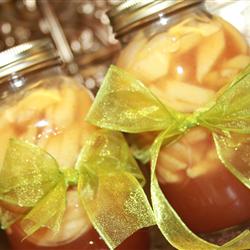 L'Shana Tovah!