A Bit o'Fun for Your Table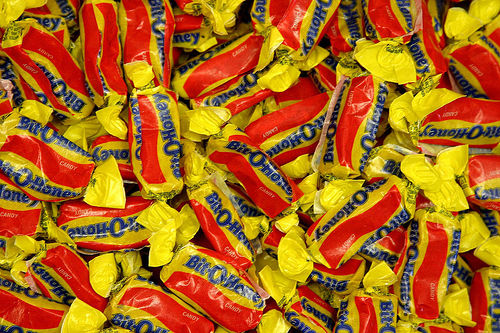 Traditionally apples and honey signify a sweet new year, so incorporate both on your Rosh Hashanah table.   Mound miniature apples in pretty bowls for a centerpiece,  or top an oblong or rectangular platter with lots of different colored or shaped apples.  For fun, tuck several Bit O'Honey candies in between the apples, or put one at each place setting, with a place card attached. No doubt they will disappear as your meal progresses.
Also, have a bowl of Bit O'Honeys on your coffee table or by your door for guests to take when they leave.
Sweet!